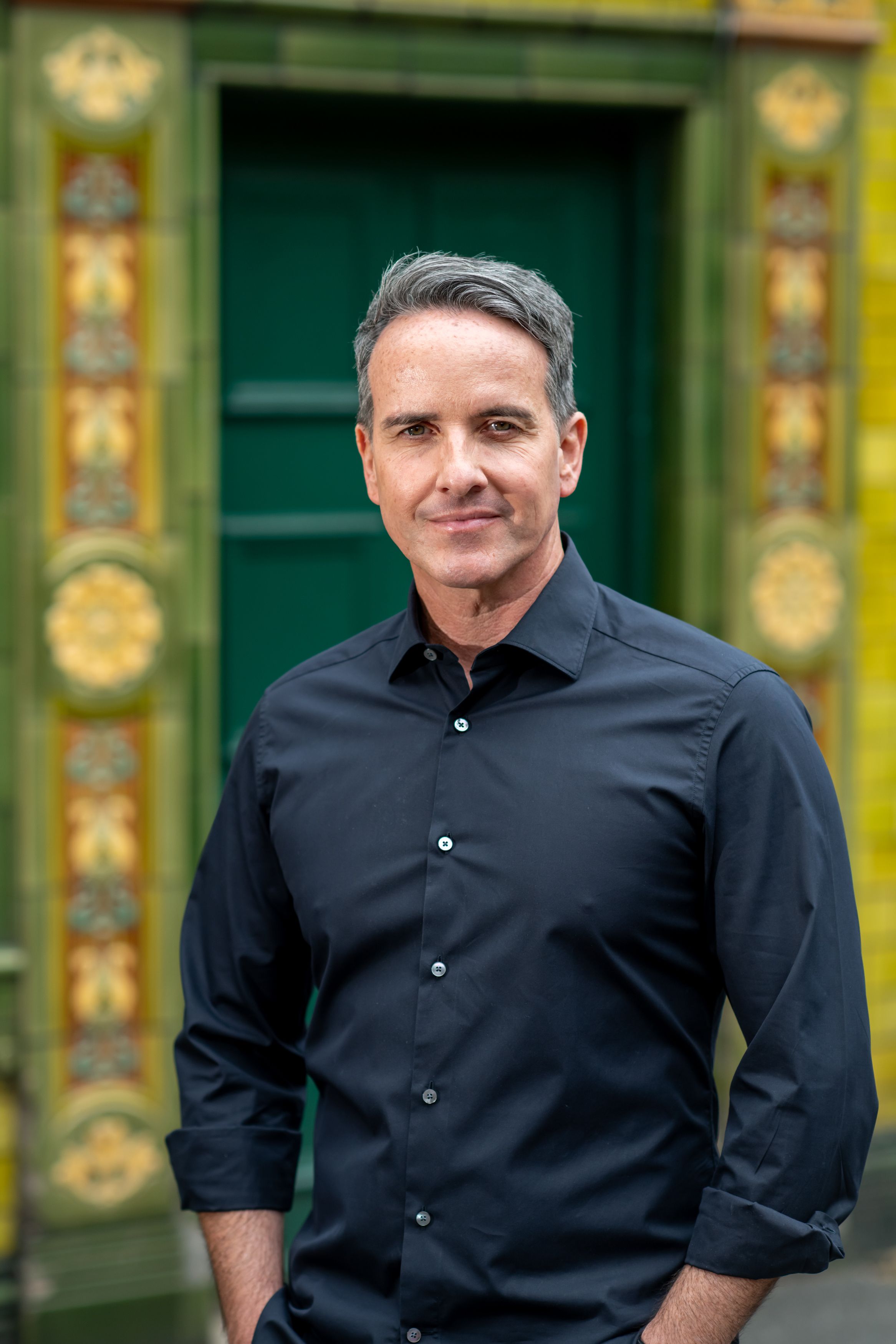 Mr Sacha Lord
Night Time Economy Advisor
,
Greater Manchester
Growing up in Altrincham, Greater Manchester, Sacha (47) left Manchester Grammar School with two Us and an E at A-level. He then began – and then swiftly departed – jobs working on market stalls in Manchester and Liverpool.
Two decades later, he holds one of the most prominent positions in the North, advising directly into Andy Burnham, Mayor of Greater Manchester, and has founded some of the biggest and best music events in Europe - The Warehouse Project and Parklife festival.
After quitting his market job, Sacha quickly found himself involved in the rave-influenced music scene, and spent most of his time listening to The Stone Roses, The Smiths and Bowie.
Capitalising on his local knowledge and passion for music, in 1994 he approached legendary music venue The Hacienda with the idea of a mid week rave night, and laid the foundations for a passion which has since proliferated through his home city and overseas.
After his Hacienda nights proved enormously successful, Sacha went on to buy a defining part of the Manchester music scene, Sankey's Soap in 2000, selling his share in 2006 to launch the Warehouse Project with Co-Founder Sam Kandel. The run of phenomenally successful club nights booked some of the hottest names in international house and techno music, including New Order, The Chemical Brothers and Calvin Harris, and continues to sell out today.
Parklife quickly followed in 2010 - a weekend that has become the nation's largest metropolitan festival, hosting some of the biggest names in music, including Snoop Dogg, Liam Gallagher and Skepta. The annual festival employs over 4,500 people over the weekend and brings more than £10million into the local economy. Each year, it raises over £100k (£122k in 2019) for the Parklife Community Foundation, that is distributed to help local causes.
Combined, both The Warehouse Project and Parklife brought a combined £20.9m into the local economy (Greater Manchester) in 2019.
In 2018, as a result of his 25 years in the business, Mayor of Greater Manchester, Andy Burnham, appointed Sacha as Greater Manchester's first ever Night Time Economy Advisor, to advise his team and the Greater Manchester Combined Authority (GMCA) on all issues relating to the night-time economy, providing a voice for workers, operators and the industry as a whole.
As the fifth biggest industry in the UK, the night time economy covers all activity between 6pm and 6am including hospitality, leisure, healthcare, transport and emergency services. It employs just under 10 percent of the total UK workforce. In his role, Sacha has announced a raft of recommendations to improve safety, transport and cultural diversity in the region, including the introduction of later opening hours for greater accessibility and the development of night-time transport links to better serve under-represented communities on the outskirts of the region.
As part of the role, and during the global Coronavirus pandemic in 2020, Sacha founded UnitedWeStream.co.uk, a livestream gig website which raised over £470,000 for businesses in the night time economy and charities in Greater Manchester including the Mayor's Homelessness Charity and music therapy charity, Nordoff Robbins, through a relief fund on the website. A number of artists performed on the live stream website, including Roger Sanchez and Paul Oakenfold.
Away from the boardroom, Sacha lives in Manchester with his partner, Demi, and miniature Dachshund. He is a charismatic and engaging entrepreneur, leader and speaker who is a well respected figure in the music, entertainment, hospitality and political sectors. Sacha has appeared on BBC Question Time, BBC Politics Live, LBC, Sky News, Good Morning Britain
and ITV News among others.