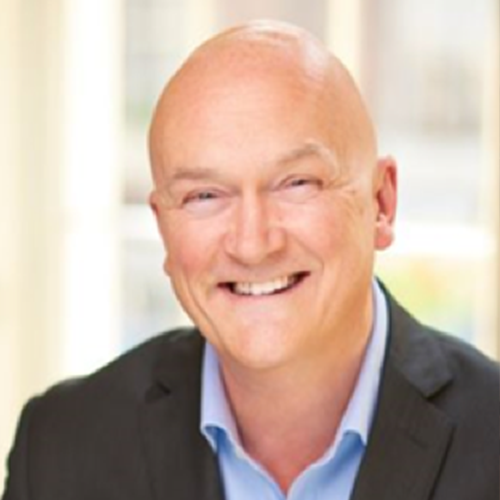 Jon Corner
Chief Digital Officer
,
City of Salford
Jon is Chief Digital Officer for the City of Salford, leading an ambitious vision to position Salford as a truly Digital City across infrastructure, inclusivity, skills, enterprise, health and smart city integration.
He will determine strategy, priorities, themes and investment areas that will make a difference to Salford's economy and its collaborative digital role in Greater Manchester. Salford is racing to become one of the world's most attractive cities for digital enterprise – in 2017 it surpassed London to become the UK's leading city for percentage increase in start-up growth and is expected to have the fastest job increase rate in Greater Manchester. Most recently Jon has been instrumental in co-ordinating a 5G Innovation Hub at MediaCityUK and in helping to establish the UK's first operational commercial 5G network with partners VodafoneUK.
Jon is also CEO of The Landing MediaCityUK, a groundbreaking technology and business innovation hub housing over 90 companies. The Landing is a unique blended environment of co-work and technical space and is a driver of digital collaboration across Manchester and other UK clusters. In 2016-17 The Landing contributed £89m GVA to the UK digital economy. In 2009-10 as Director of MediaCityUK for the University of Salford he spearheaded the fit-out and technology platform of the University's iconic new digital campus.
With a background in Creative Direction and Production Jon has successfully delivered a multitude of national and international film and rich media projects for such clients as The Home Office, The British Council, Unesco, BBC, CBS and Shanghai World Expo amongst many others. His detailed knowledge and expertise spans broadcast, post-production, interactive and advertising.
As an entrepreneur Jon set up the highly successful River Media production studio in 2002, quadrupling its income and growth in the first 2 years of operation. He has since supported many tech and digital creative companies to become scaled businesses and has mentored over 120 companies since 2012.
"Greater Manchester is already the digital powerhouse of the North and the most vibrant digital tech talent centre in the UK outside of London. Digital City Festival represents an opportunity to showcase further what Manchester has to offer and become a signifier of the region's international ambitions as a world innovation city. The Festival will be that convener, bringing together innovation talent, entrepreneurs, growth companies, thought leaders and disrupters. I'm delighted to contribute and to help demonstrate how every aspect of the digital community across Greater Manchester is interwoven with the strategic policy ambitions for the region. Manchester has a unique voice and the Festival provides a superb city stage."