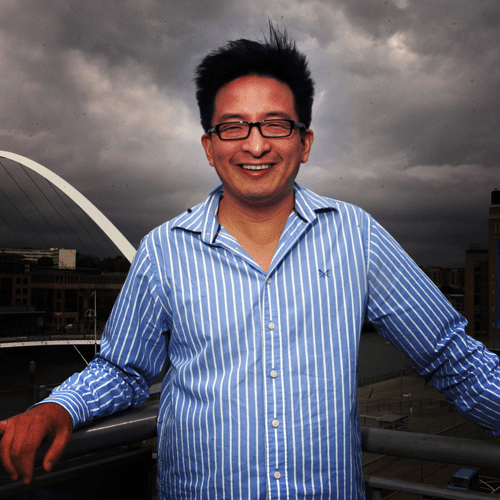 Herb Kim
Founder & Curator
,
TEDxManchester & Thinking Digital, Newcastle
Originally from Brooklyn, NY, Herb is best known as the Founder of TEDxManchester and Thinking Digital Conference which have grown to become two of the largest and most influential thought leadership events in the UK. He is also an investor in three Manchester-based tech startups.
In addition, Herb is also the Founder of TEDxLiverpool, TEDxNewcastle and the Liverpool Binary Festival. He is a Trustee for the Sage Gateshead Music Centre and the Visiting Professor of Innovation & Enterprise at Newcastle University Business School. He is a former Board Director for Tech City UK and the Founding Chairman for Tech North.
In 2010, Herb's work on Thinking Digital & TEDxManchester earned him a spot in the MediaGuardian Top 100. In 2011, Wired Magazine included Herb as one it's Wired 100 top tech industry influencers. In 2014, Buzzfeed included Herb on its list of "Geordie Heroes".Herb earned his MBA from the Wharton School of Business and his undergraduate degree from Princeton University. He moved to the UK in 1997 and is currently based between Manchester, Liverpool and Newcastle.
"We founded TEDxManchester back in 2009 and it's been a pleasure to see Manchester grow massively over the past 10 years in both size and influence as a digital city making its mark on the UK and wider world. As such the time is right for an ambitious event like the Digital City Festival to take root and help bring the tech world together."