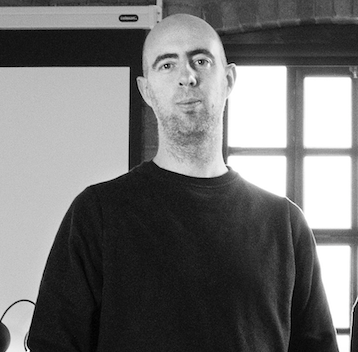 Andrew Hirst
President Andrew Hirst's creative vitality, sharp wit and majestic energy led Modern English to new heights in 2020. Throughout the pandemic, he was able to keep furlough at bay, with all employees remaining in full-time work. The work in question was exciting, ranging from websites, livestreams, UGC archives, e-commerce, campaign art direction, photography and videography.
Andy brought in a dazzling client list, working extensively with the music industry. The company was cherry-picked to be the digital partner of arguably the world's greatest rockstars, the Rolling Stones. The band took a personal shine to Andy's rock 'n' roll approach. Other clients and projects included the likes of legends Foo Fighters, Beck, Queen, Beastie Boys, Mark Lanegan and even NASA! These projects have gone on to receive awards and global critic acclaim.
Andy was also able to demonstrate his philanthropic side in 2020. He was an instrumental figure in charity projects United We Stream GM and a huge livestreamed event for music therapy charity Nordoff Robbins. The latter was hosted by Nile Rogers and featured stars like Paul Weller, Neil Young and Sir Rod Stewart. In total, these events raised a cumulative total of around £900,000!