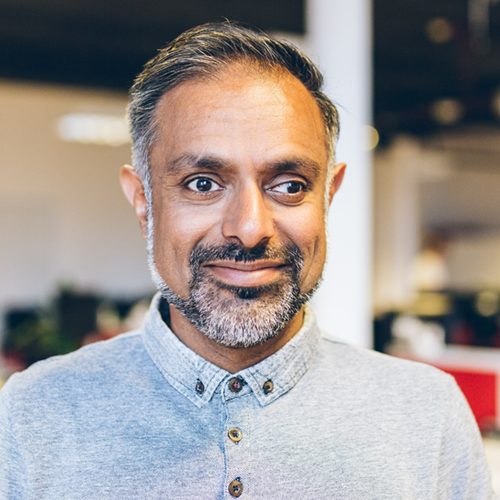 Amul Batra
Amul Batra is the Chief Partnerships Officer at Northcoders. He works closely with tech businesses in the North, helping them with their tech skills strategy and connecting them with the Northcoders Junior Developer community. He also regularly speaks at events on the subjects of diversity, inclusion and the talent pipeline.
Before Northcoders, Amul spent 20 years in the music industry, running a record label and managing a number of successful bands. He left music to set up a tech startup and ended up learning to code himself on Northcoders' first ever cohort. There, he saw first-hand how valuable a skill coding was becoming whilst at the same time fell in love with the values and ambition of Northcoders: diversity, community, excellence and helping to change lives through securing rewarding, fulfilling careers in tech.
He became an early investor in Northcoders and a key member of the leadership team. Northcoders has now graduated over 700 new software developers in the last 4 years and has helped guide 96% of them into their first roles at nearly 200 businesses across the North. Northcoders has gone on to win many awards including Business Of The Year at the Chamber Business Awards in 2018.
He has also recently been appointed onto InnovaterHer's Advisory Board and works with them on continued our shared mission towards making the tech industry more diverse and inclusive.