School of Digital Arts (SODA)
Stand: Exhibitor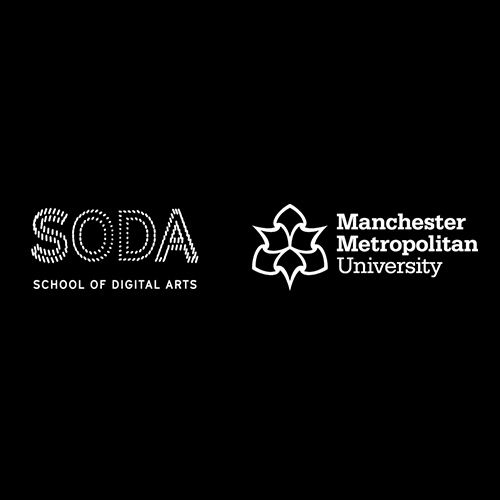 The School of Digital Arts is an interdisciplinary school at Manchester Metropolitan University – a £35m investment into the workspaces, networks, teaching and research that will drive the next generation of creative content.
Every year from Autumn 2021, over 1,000 students will study disciplines that span film, animation, UX design, photography, games design, AI and more, often working on live projects with industry partners, frequently collaborating with fellow students and researchers. Our students will choose from a flexible mix of courses: undergraduate, postgraduate and research degrees that run alongside degree apprenticeships, summer schools and short courses.
A programme of pioneering research will run in parallel, informing our teaching and generating answers to the most challenging questions posed by digital media and technology – research that's designed to meet the needs of industry now, and in the future.