CTI Digital
Stand: Market Leader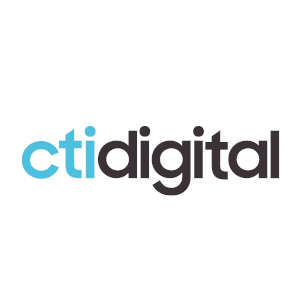 Since 2003, we've been a leading digital agency, growing to celebrate a team of 150 digital and commerce experts. Individually, we are thinkers, planners, and doers. But together, we are the creators of extraordinary experiences. Based in the UK, we deliver digital strategy, experience, build, and growth based services backed by extensive industry experience and quality assurance.
CREATIVITY · TECHNOLOGY · INNOVATION
Whether it's a new business approach, a technical solution, or the growth of your customer base, we use UX, technology, and marketing to achieve real, tangible results. We work with businesses of all sizes including organisations in leisure, membership, education, and not-for-profit.
Cyber Essentials Plus Certified
Drupal, Magento, .NET, Kentico, BigCommerce, Shopify, Shopware Certified
ISO9001:2015 accredited
DOS Suppliers
ITIL Certified
Econsultancy Top 100 Agency
CCS Suppliers

Get in touch on 0161 464 0708 or email at hello@ctidigital.com