21 Apr 2021
WEDNESDAY 21: Figures including Juergen Maier of Made Smarter, Alison Ross of Auto Trader and Maynard Williams of Accenture UKI speaking at Digital City Festival today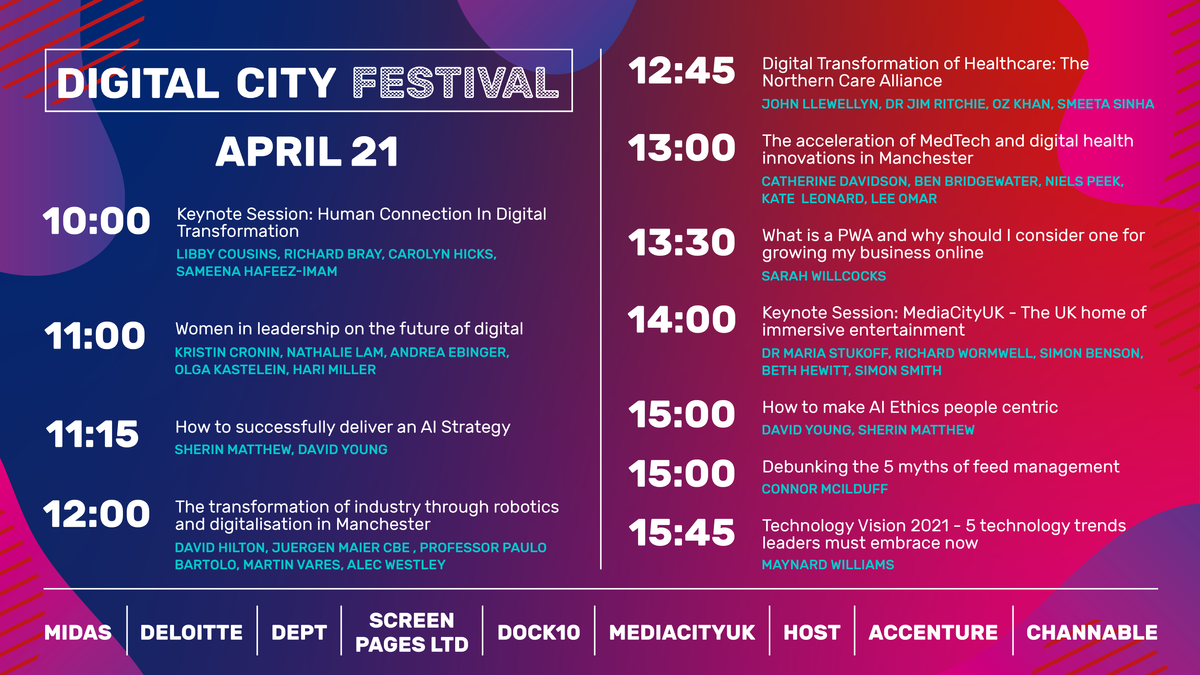 Take a look at the agenda of thought leadership taking place on the Digital City Network today as part of day 10 of Digital City Festival.
Yesterday, the agenda included insights on FinTech's interaction with consumer behaviour, a conversation between MiQ and THG on innovation through insight, and HOST Salford's panel on cyber in Greater Manchester. All of it can be watched on-demand on the network now.
Today leading figures will be covering human connection in digital transformation, the future of digital, robotics and digitalisation, digital healthcare, and so much more.
Happening today: