14 Apr 2021
WEDNESDAY 14: Thought leadership continues at Digital City Festival with talks by Hootsuite's Dominique Elsey, Grindr's Andy Kraut, and ITV's Jason Spencer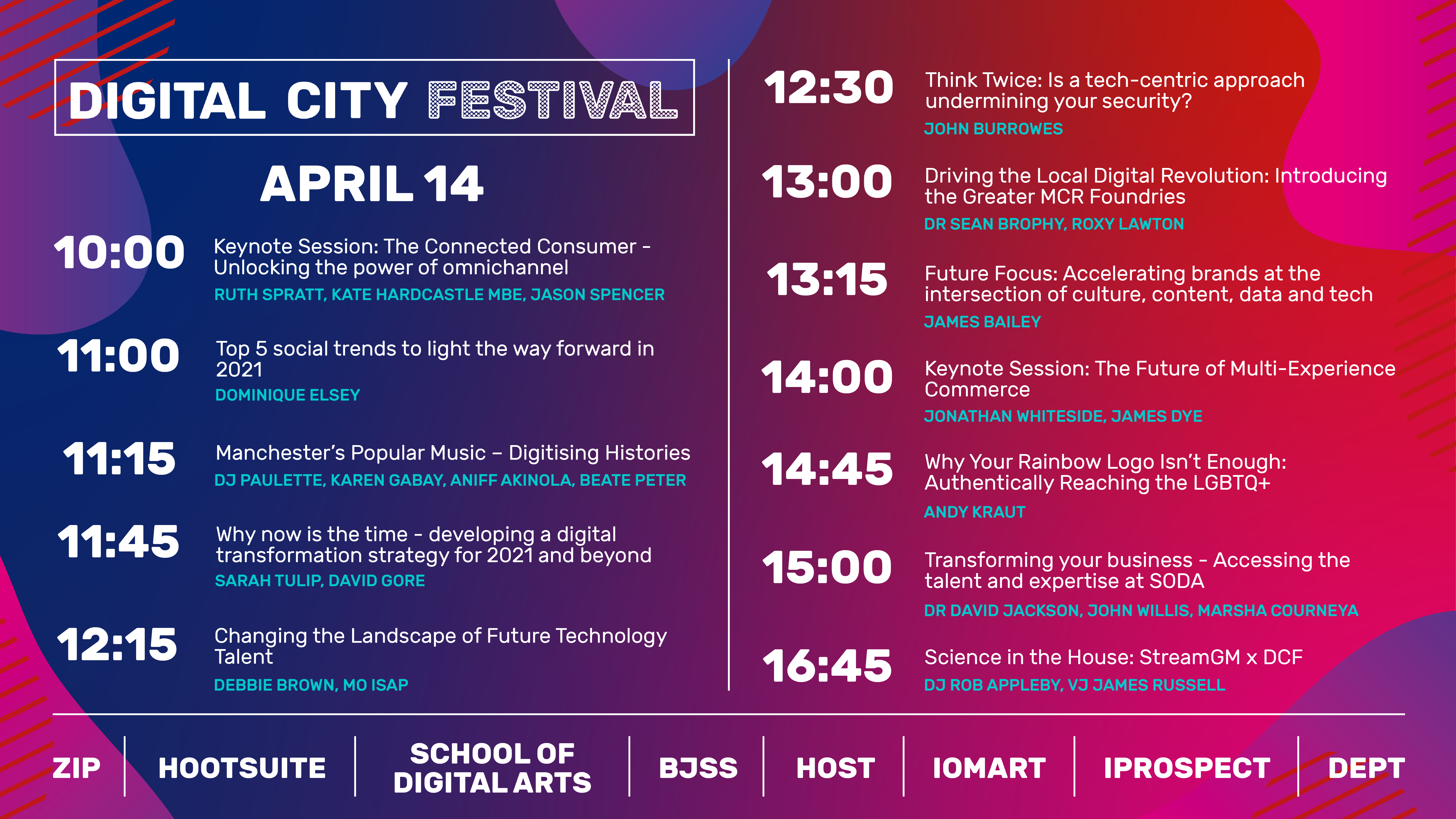 Take a look at the full agenda of content taking place on the Digital City Network today as part of day 3 of Digital City Festival.
The full programme of content making up Digital City Festival got going on the network yesterday, with content covering creative campaigns, flexible working, and lockdown streaming.
On the agenda today is a talk on the social trends of 2021 from those in the know; a discussion on the importance of authenticity in reaching an LGBTQ+ audience; and a deep dive on omnichannel in retail.
Happening today: