20 Apr 2021
TUESDAY 20: Festival continues at pace with panels and talks featuring The Hut Group, techUK, FinGo and eToro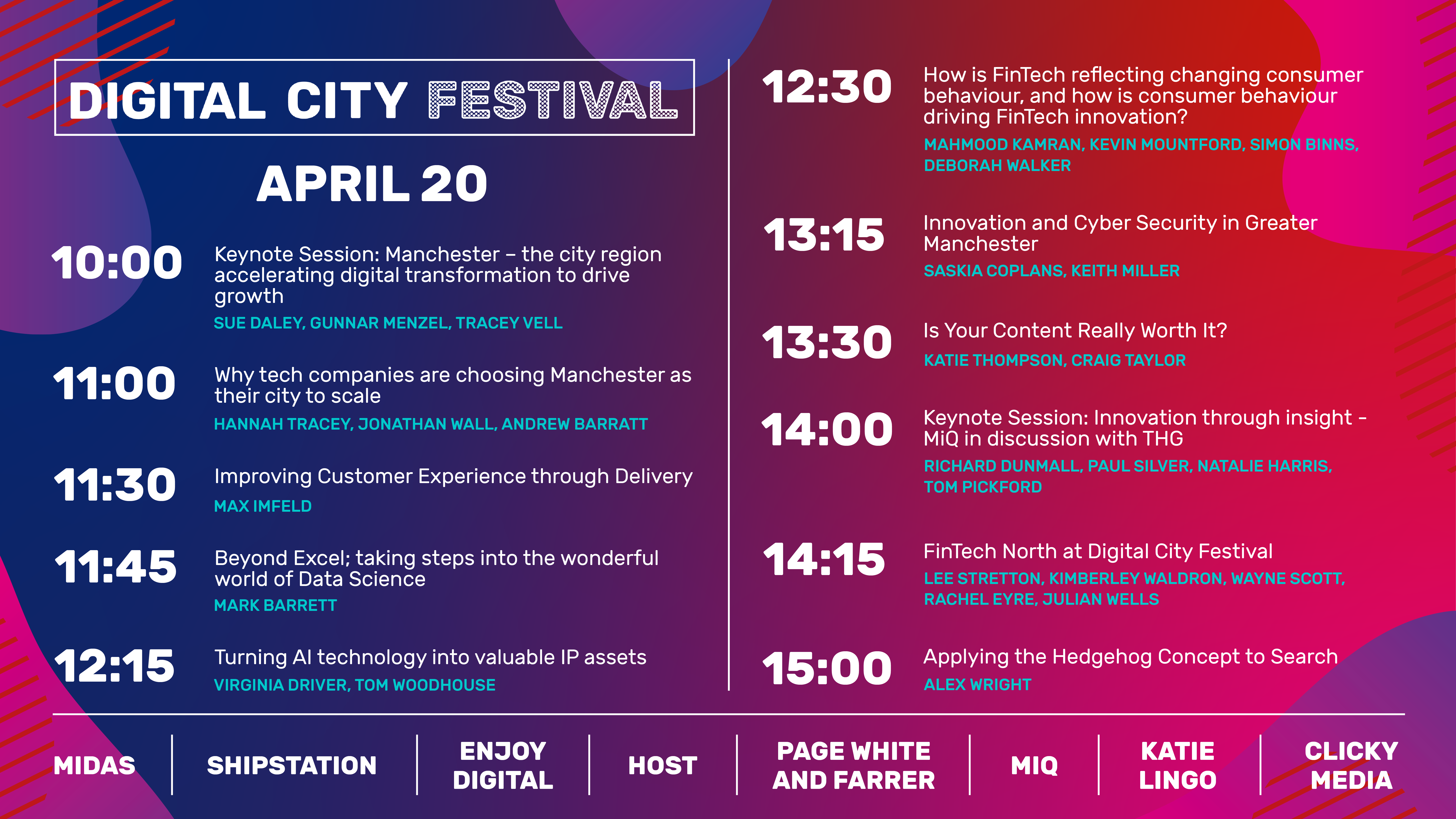 Take a look at the agenda of thought leadership taking place on the Digital City Network today as part of day 9 of Digital City Festival.
Yesterday included a host of content across diversity & inclusion, immersive tech, AI, eCommerce, and much more.
As the second week of the high-impact festival continues, talks today include a discussion on innovation and cyber; a panel hosted by MIDAS featuring Simon Binns of FinGo, Kevin Mountford of Raisin and Mahmood Kamran of eToro Money; and a conversation between MiQ and THG on Innovation through insight.
Happening today: