22 Apr 2021
THURSDAY 22: Speakers including Annette Joseph of Diverse & Equal, Dr Radha Modgil, plus StreamGM's talent showcase conclude live content at Digital City Festival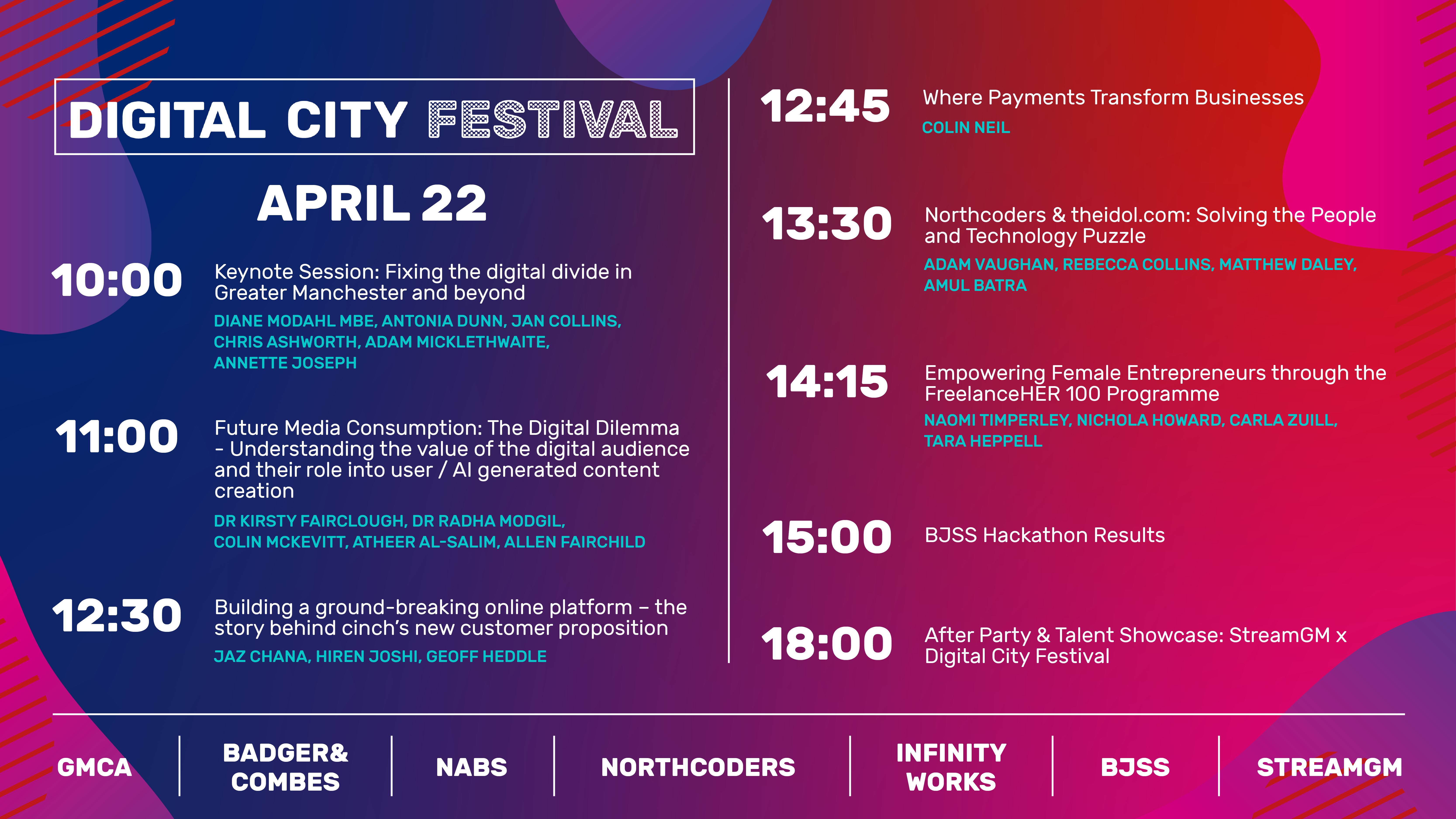 Take a look at the agenda of thought leadership taking place on the Digital City Network today as part of day 11 of Digital City Festival.
Yesterday's content investigated immersive entertainment, robotics & digitalisation, and trends for technology and digital in 2021 and beyond. All the content which has been broadcast on the Digital City Network since the beginning of last week - across the sectors of tech, marketing, eCommerce, culture and media - is available to watch on-demand now.
Today, the concluding live talks of the festival will cover tackling the digital divide, cloud technology, and understanding the digital audience - plus events including the results of BJSS's sustainability hackathon and StreamGM's Talent Showcase to mark the festival's after-party.
Click here to catch up on all the thought leadership from the past two weeks which remains available on the Digital City Network. There, you can also engage with global businesses at the Exhibition showcase and benefit from everything else the network has to offer, all year round.
Happening today: