15 Apr 2021
THURSDAY 15: Digital City Festival continues with talks from James Stafford of TikTok and the Department for International Trade's Christos Kottis, plus 2021's Digital City Awards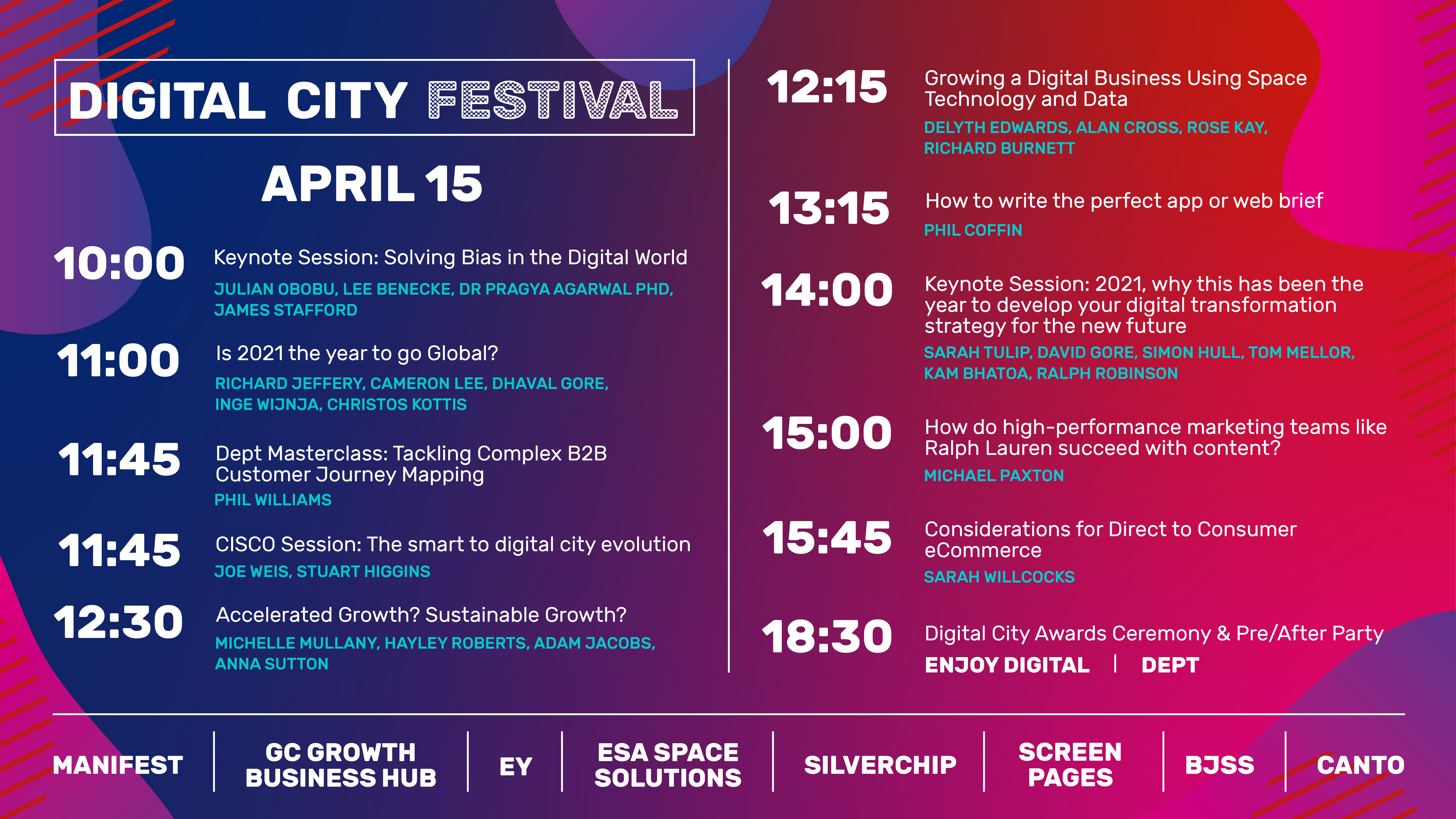 Take a look at the agenda of thought leadership taking place on the Digital City Network today as part of day 4 of Digital City Festival.
Yesterday was a busy day of fantastic talks on the network, with content which covered reaching the LGBTQ+ community, popular music in Manchester, multi-experience commerce, and digital transformation.
What's on today includes a session on addressing bias and prejudice in digital; a discussion about globalisation in 2021; a panel on growing a digital business using space tech and data; and to round it off, the long-awaited Digital City Awards 2021, which recognise talent in the sector. The awards will also feature a pre- and after-party hosted by Dept, and featuring The Showhawk Duo and DJ Graeme Park.
Happening today: