10 Feb 2022
Thought leaders from digital, tech, professional services and more announced as speaking at Digital City Festival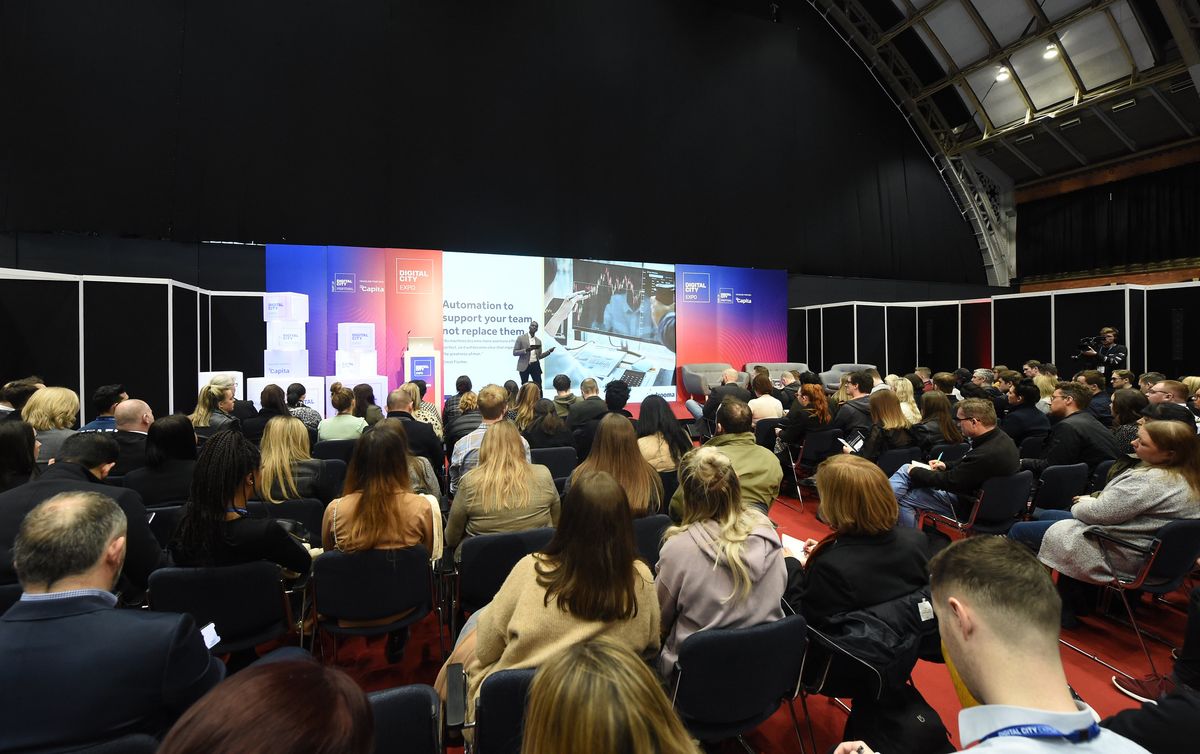 More influential speakers have been confirmed as taking to the stages at this year's Digital City Expo, the central event of 2022's
Digital City Festival
.
You can now register for free to attend the two-day expo, taking place on March 9th and 10th, to not only meet leading businesses across tech, digital, ecommerce, marketing and more, but also hear from thought leaders at the event.
The expo sits at the heart of the festival which takes place from March 7th - 11th across Manchester, which includes a wide range of specialist partner events, the Digital City Awards, a dedicated Leaders' Reception, and much more.
Speakers including Gareth Turner of Weetabix have already been announced, with a range of stages across the event at Manchester Central Convention Complex aimed at specialists from across the digital sector. Today, we can unveil more speakers who will present and join panels at the exhibition.
They include Google's EMEA Head of Sustainability Practice, the Director of Strategy at Bruntwood, New Look's CTO, and the Co-founder of Fast - the festival's Headline Partner.
Also announced as speaking at this year's Digital City Expo:
Prof. Emma Barrett OBE, Professor of Psychology, Security, and Trust at the University of Manchester and Director, SPRITE+
Pete Coulter, Regional Director, GFT
Ian Pattison, EMEA Head of Sustainability Practice, Google
Katie Thompson, Head of Content Marketing, Katie Lingo
Domm Holland, Co-Founder & CEO, Fast
Clemens Reijnen, Global CTO Cloud & DevOps Leader, Sogeti
Ricardas Montvila, VP, Global Strategy, Mapp
Craig Haslam, Product Principal, AND Digital
Nathan Warner, Club Executive, AND Digital
Ed Stonestreet, VP Sales EMEA, Elastic Path
Jon Halley, Regional VP of Sales, EMEA, Wunderkind
Adrian Baschnonga, Global Telecommunications Lead Analyst, EY
Tim Kidd, Head of Public Sector, Hitachi
David Grasty, Corporate Head of Digital Strategy & Portfolio for the Digital & IT Service for Kingston and Sutton
Andrew Parsons, IoT Programme Manager, Digital and IT Service for Kingston and Sutton
Robin Denton, Head of Local Government and Housing, Microsoft
Andrew Norman, Managing Director, ShipStation
Jessica Bowles, Director of Strategy, Bruntwood
Martin Merryweather, Director, Slalom
Cath Trotter, Senior Director, Slalom Build
Ed Alford, Chief Technology Officer, New Look
The event's full agenda is set to be released soon, with many more speakers to be announced very soon.