27 Jan 2022
The 2022 event where you can meet 1000s of new business contacts in one place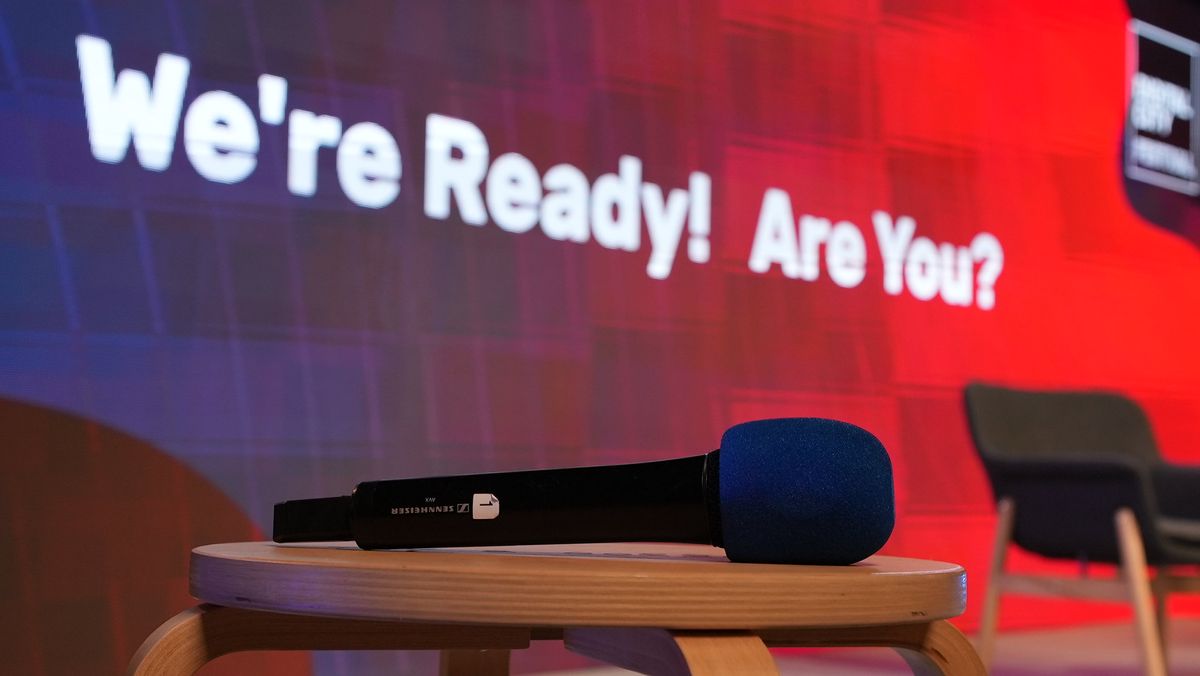 Get ready to close those laptops for one of the most exciting live events of 2022 set to be held across Greater Manchester.
As the government's Plan B Coronavirus restrictions ease this week, businesses are gearing up for an exciting year ahead to connect, collaborate and network in-person once again.
There is one key date everyone should be circling in their calendars this year - the return of our annual Digital City Festival.
The week-long innovative festival, which runs from March 7 - 11, marks the return of live events across Greater Manchester, bringing global industry leaders across the digital and tech world together.
From a series of inspirational masterclasses, speakers from global influential companies to a dive into the latest innovations in the industry - it will be an unmissable event reuniting the global business community this year.
Greater Manchester Mayor Andy Burnham, who spoke at the official opening of Digital City Festival back in 2020, marked the return of the live festival as the "first major UK tech event in 2022".
Global leaders have also thrown their support behind the festival - with San Francisco-headquartered fintech Fast and Klaviyo, a customer data and marketing automation platform, announced as Headline Partners.
Let's take a look at the events forming part of this year's festival:
Digital City Festival and partner events
The week-long event series will take place across various locations in Greater Manchester to showcase the northern region as a top global destination for the digital community.
Thousands of professionals will take part in a wide range of unmissable live events across the city, where individuals and organisations will also have the opportunity to host their own partner event.
Hosting a partner event, which can range from panel discussions on topical issues to Manchester nightlife experiences across music, theatre and restaurants, offers a major opportunity to connect and network with other influential industry leaders in the region.
In 2020, Digital City Festival featured more than 50 partner events from tech and digital innovators including the UK network for ambitious tech entrepreneurs Tech Nation, global digital agency Dept, SocialMCR and Boss Women.
To host a partner event at this year's festival, submit your ideas here and find out how you can get involved before the deadline on January 31st.
Digital City Expo
Digital City Expo, one of the central events forming part of the Digital City Festival, is a two-day showcase uniting thousands of delegates from leading companies to discover the latest in media, tech, digital, ecommerce, marketing and more.
It will be held at Manchester Central on March 9th and March 10th, with two influential thought leaders already confirmed as speakers at the event - Dominique Elsey, Industry Marketing Strategist at Hootsuite, and Gareth Turner, Weetabix's Head of Marketing - with many more to be announced.
With Salford's innovation hub HOST recently announced as a Lead Sponsor at this year's festival, the company will be hosting an India Pavilion at Digital City Expo to showcase five high-growth tech companies from India as part of its contract with the Indian government.
Register here for a place and join global industry leaders at this year's Digital City Expo
Career Zone
As thousands of delegates walk through the doors of Manchester Central at this year's main event at the festival, Digital City Expo, they will discover a brand new dedicated Career Zone.
The new Career Zone, which will be signposted across the venue during Digital City Expo, will provide employers across the tech, ecommerce, marketing and media sectors an opportunity to promote their current vacancies.
It will provide employers of all sizes with an opportunity to get noticed, showcase their culture and company to thousands of talented delegates, and make meaningful connections and network with delegates face-to-face.
To find out more, please contact Rebecca Waterhouse.
Digital City Awards
As a central part of this year's Digital City Festival, the Digital City Awards are returning.
Set to be hosted on March 10th at a high-profile ceremony in Manchester, the Digital City Awards will celebrate and recognise the individuals, teams and organisations making a difference through digital technology.
There are a wide range of awards up for grabs at the ceremony, with categories including Innovation of the Year, App of the Year, Best Use of Emerging Technology, Best Large Digital Company and Best Workplace.
Two individual awards - Young Digital Leader of the Year and Digital Leader of the Year - recognise inspirational digital leaders in the industry voted for by the public.
The shortlist for the award nominees is set to be announced in February before the ceremony kicks off in March.