29 Mar 2021
Tackling the digital skills gap - the issue threatening Britain's global impact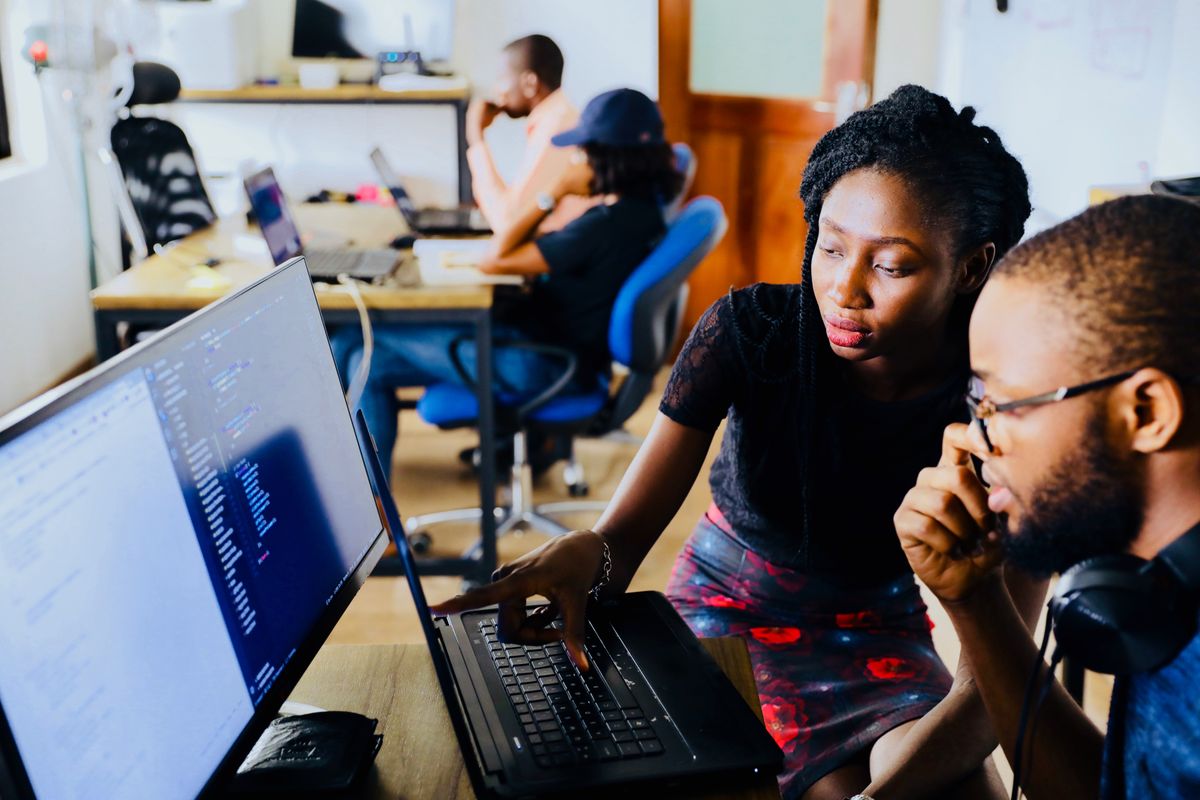 The skills gap that exists in digital is a hot topic for so many right now, and has been for many years.
The issue as it stands is two-headed - both the limited nature of digital skills that existing workforces have, and the lack of work-ready graduates entering the employment market. As demand for digital services shoots up, businesses aren't able to keep up.
Needs are changing more rapidly than ever, with new solutions including AI, smart technology and robotics developing so quickly that new or updated roles are being created all the time.
And COVID has simply made this problem more severe. With entire workforces moving to remote work, the need for digital skills - not to mention a grasp of cybersecurity and new ways of working - was amplified.
We talked to two leading companies about the need to address the digital skills gap rapidly and effectively.
A possible unemployment crisis
There's more of a gap than ever as a result of the pandemic, says Jamie McMullan, Co-Founder & COO at Silverchip. "Many businesses have had to rethink their offering and completely change to a digital approach, both in ways of working and in regard to serving customers.
"This has highlighted the digital skills shortage with some businesses having to turn down work due to not having the correct digital skills within their business.
"The UK must tackle this issue or possibly face an unemployment crisis".
The World Economic Forum has estimated in recent years that at least half of workers will need reskilling by 2022, while data from the European Commission estimates 37% of European workers don't have even basic digital skills.
It's a worrying state of affairs as roles generally become more technical and businesses stop being able to find the right individuals for them.
Amul Batra, Chief Partnerships Officer at Northcoders, agreed with Jamie, saying, "There's a huge digital skills gap that is causing problems today and it will continue to cause problems if it goes unchecked.
"There are simply not enough people who can code for the roles that need to be filled today, and with every company becoming more digital, even before COVID, it means that this pipeline has become almost impossible to fill with the right people."
As well as the known risk of companies losing work as a result, "there are also plenty of challenges that we can't foresee which will require digital solutions," says Batra.
Nurturing young talent
A successful mobile development company, Silverchip has worked on a range of new ways to reach young talent and give them the necessary digital skills that a university degree might not provide them with.
"At Silverchip, we're believers in the power of nurturing young talent," says Jamie. "That's why we've partnered with The Prince's Trust and The Manchester College to help develop and deliver vocational digital skills courses in Greater Manchester."
There's a big role that employers can play in funding people's re- and upskilling, he believes.
"Large employers, if they are not already, should be making the most out of the Apprenticeship Levy which would allow their staff to gain the relevant digital qualifications and training needed to develop their digital skills.

"Long-term, compulsory digital training during the later years of secondary education into further and higher education would dramatically help combat the digital skills shortage."
Batra says that the 'traditional' format of a four-year Computer Science degree doesn't offer "the capacity to make a dent on the overall gap quickly enough." Given that it generally has low uptake from women, and is primarily middle-class, that option's lack of diversity means it's insufficient to tackle the issue. "If you don't solve the diversity issue within tech, then how can you attract the numbers required?" he asked.
"You then end up with statistics like only 17% of the technical roles in Manchester are filled by women - and that's before you even start looking at other areas that the industry has missed for inclusion, like age diversity, neurodiversity, [and] ethnic diversity."
Achieving diversity in technology - a sector which is growing far faster than the rest of the economy - remains a large obstacle. Only 15% of the tech workforce are from BAME backgrounds, while gender representation is not much better - women only comprise 19% of the same workforce.
The key, according to Amul Batra, is equipping a more diverse group with the skills they need - "in less time than going to university for four years." At Northcoders, individuals can learn those skills in only 14 weeks. Over the past five years, more than 750 have passed through the bootcamp, "95% of whom are now working in software development roles.
"Courses like ours prove that anyone can learn to code, and it's accessible to people from any background."
The gap's global impact
Both McMullan and Batra acknowledged that the digital skills gap has an effect at both a local and a national level - if not internationally. "The digital skills gap is hampering the UK's ability to compete on a global scale," says McMullan.
It's having an impact on the country's ability to perform on a global level, but who has the majority of the responsibility for addressing it?
Batra says "several stakeholders need to be involved from a national level down to companies and individuals." The Apprenticeship Levy is an important solution - taking away the "financial blockers" to creating a pipeline of technically skilled employees.
"Businesses have a responsibility to make sure the right types of people are coming into their business," he says, "and that there is a learning and development strategy in place once those individuals are in the business.
"It's also the responsibility of individuals to seek out opportunities to upskill themselves, like in any other industry. There are dozens of different careers in tech but not all of them will be right for everybody."
Digital City Festival returns from 12-23 April as a truly digital experience. Will you be part of it?