04 May 2021
Successful companies don't wait for the "new normal" - they make it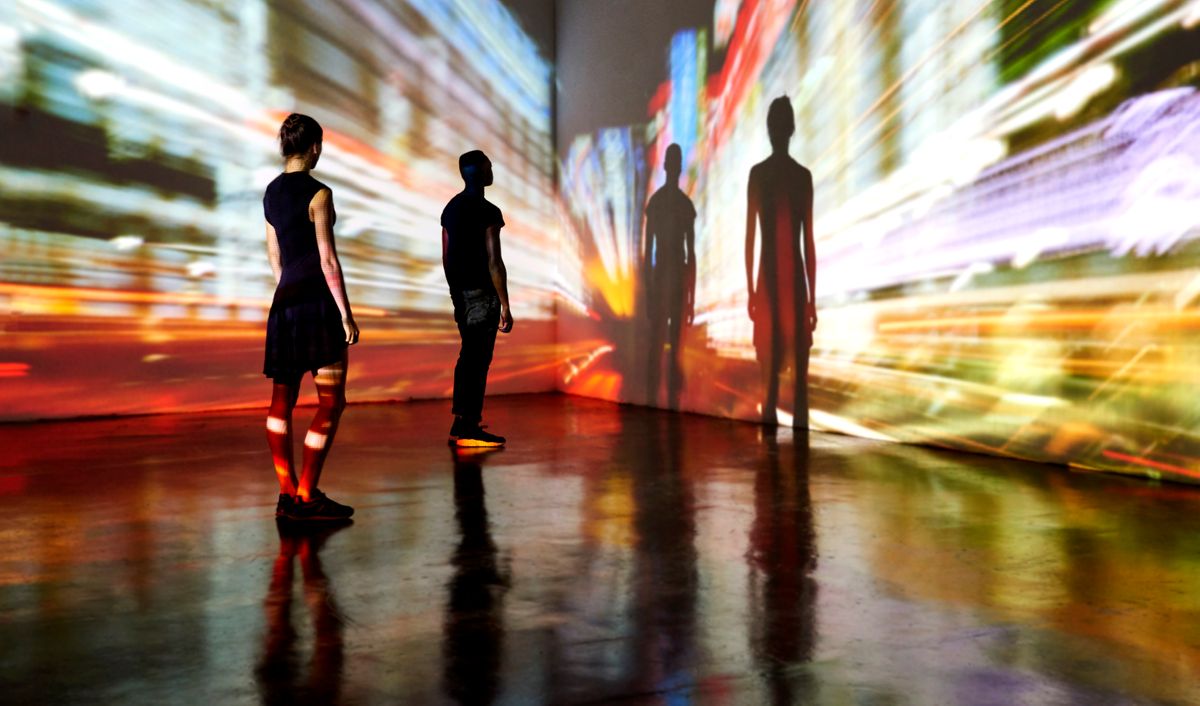 Maynard Williams of Accenture explores why, after a year of rapid digital transformation and adaptation, businesses need to use this opportunity to continue to focus on disruption, and not sit back and wait and see what'll happen.
Let's be honest: COVID-19 caught a great deal of the businesses, agencies and service providers that make up our digital cities napping. Many organisations had come to believe that they were connected enough, adaptable enough and innovative enough. The pandemic revealed the truth of inflexible working patterns and operations and fragile supply chains.
What happened next is now well-documented, but it has lost none of its ability to impress. In the face of this unprecedented disruption, organisations compressed years-long transformations into the space of weeks.
Technology was suddenly elevated into a lifeline for business and the only way to keep operations running. By pivoting at an astonishing speed, organisations at last came to the adaptability, innovation and connectedness that they thought they'd already realised.
Opportunities and risk
What interests me is what comes next. Organisations have reached a new level of digital sophistication just as the many industries have been shaken to the core. These industries need a new direction for the future and businesses, it would seem, have the digital building blocks needed to define these futures. This could be a very exciting time indeed.
The danger, however, is complacency. Once the pandemic is properly over, social distancing measures removed in full and enterprise free to reopen without restriction, there is a risk that many businesses will choose to retreat back into what they know. Goodness knows, the past year has been exciting enough, and it's only natural that some companies would like to take a breather, retrench and regather. To do so would be a mistake.
This is because the competitive environment has changed. For the Accenture Technology Vision 2021 report, we conducted a global survey of 6,241 business and IT executives to capture insights into the adoption and use of emerging technologies.
63% of the leaders we surveyed say that the pace of digital transformation in their organisation is accelerating. 92% report that their organisation is innovating with urgency. For many businesses, COVID-19 has revealed an important truth: there can be no leadership without technology leadership.
A foundation for continual innovation
For these businesses the transformation of the past year is just the start. What started out as a requirement to solve an immediate challenge (eg. setting up remote workers, automating factory processes, or ramping up digital channels) is now a foundation from which the entire organisation can be re-platformed and reinvented to create entirely new kinds of value.
Here's an example: Buying a new vehicle has always been a tactile experience. Buyers want to sit in the car, smell the leather, and feel the cornering. Lockdowns immediately put an end to that.
Ford rose to the situation and delivered ten immersive AR experiences to help potential customers get a feel for its Mustang Mach-E without needing to go for test drives. It's not hard to see how this could be the starting point to a new way of selling vehicles through mixed reality experiences.
Similarly, Neolix - a Beijing-based maker of robo-delivery trucks - saw orders for its vehicles hit the roof as the pandemic cleared cars off the roads. Of course, autonomous delivery bots for digital cities were in the pipeline a year ago, but there's no doubt that the pandemic has vastly accelerated adoption from canny companies that are alive to the new opportunities emerging around us.
It seems to be that companies taking the wait-and-see approach to the post-pandemic world are already slipping behind in the digital attainment gap. There will come a point soon where they may not be able to catch up.
Building the new normal
The key to success in the digital cities of tomorrow is therefore this: organisations must not wait for the new normal to emerge. Rather, they should actively define it.
The leaders of tomorrow will be enterprises that embrace radically different mindsets and business models that reinvent how we work, live and play. These will be businesses that take a fresh look at the fundamentals of business - the workforce, supply chains, technology, operating models, business models and customer engagement models - and improve them in dramatic ways.
What I expect to see play out over the medium- to long-term is what we saw play out at the beginning of the pandemic. Creative thinking combined with operational agility will drive success.
Look at the Red Roof hotel chain. Faced with an existential reduction in demand for travel, the company took the opportunity to rebook its rooms as remote working locations, something that puts it in a good position to exploit any rise in demand for co-working following the return to work.
Businesses that can pivot and pivot again to where opportunity lies will win success after success. Those that stick with what they know will atrophy.
What COVID-19 means for digital cities
This, then, is the lesson of the pandemic. Organisations thrive if they are willing to be open, flexible and creative about their core value proposition. They thrive if they embrace disruption - even on the largest of scale - as an opportunity to do create something new.
And they thrive if they've put in place the right technology infrastructure to support endless agility and continual innovation. This is widely recognised: 83% of the leaders we surveyed say that their organisation's business and technology strategies are becoming indistinguishable.
Right now, there is a unique opportunity at hand for all stakeholders in our digital cities. Our whole way of life has been overturned, and enterprises have an opportunity to remake it in a new image - whether that's reimagining the customer experience or maximising the opportunities of a virtualised workforce for the long-term. And with so many competing visions out there, sitting by and hoping to keep pace is no longer an option. Today, the only way to lead is to pioneer.
Maynard Williams spoke at 2021's Digital City Festival on the 5 technology trends leaders must embrace. Watch it live on the Digital City Network now, alongside all the rest of the streamed content from the two-week festival. To watch all content on-demand, click here.