01 Mar 2021
Shirley Benson, BBC Digital Cities Virtual Lead Producer: "COVID has opened everybody's eyes to the virtual experience"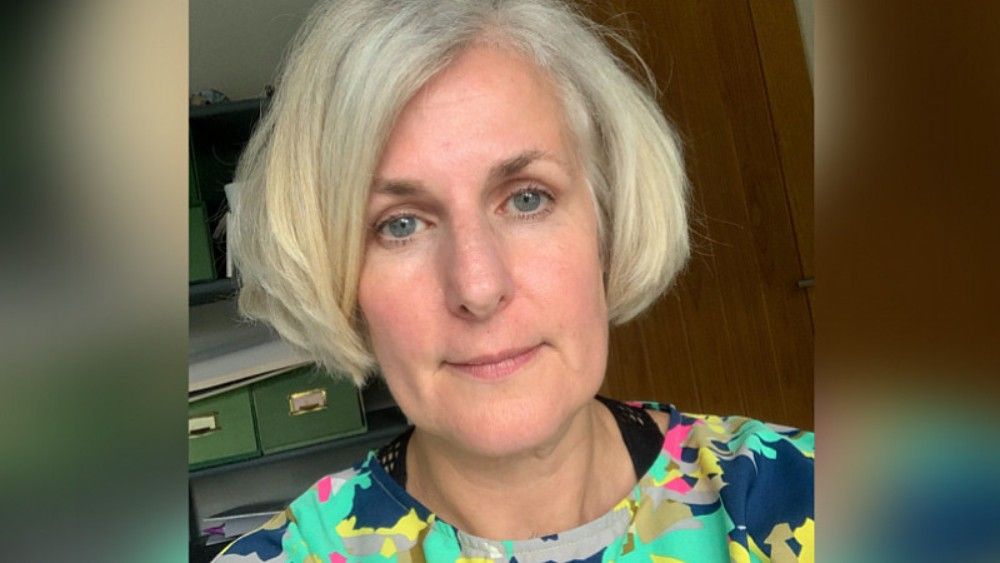 We talked to the Lead Producer of BBC's Digital Cities Virtual events series, Shirley Benson - a member of the Digital City Festival Advisory Board - about the future of events, accessibility and the irreversible changes brought about in 2020.
Shirley Benson is a Digital City Festival Advisory Board member and Lead Producer of BBC Digital Cities Virtual, the programme of events for the creative industries which is "about making sure that our TV and related creative industries' freelancers have access to the latest digital skills."
Digital Cities is supported by the Screenskills TV Skills Fund, which started in 2014 and is contributed to by leading broadcasters including the BBC, Channel 4 and Channel 5. The initiative was a direct result from the findings of a major research project which looked at the digital skills needs of people working in TV production and the creative industries.
Digital Cities has a specific focus on developing the talent and skills of those working outside London. It's also part of the BBC Academy's external offer to provide digital content making skills for the wider creative sector working with industry partners - a key element of the BBC Charter.
"Pivoting from a live event to a virtual event over the last five months has been an interesting journey."
This funding allows the BBC Academy to deliver Digital Cities events to those working within the broadcasting community, as well as freelancers or employees at SMEs. As Benson says, "it's about making sure that our employment pool, within that talent ecosystem - that could be freelancers within broadcasting now or related creative industries that may work in broadcasting at a later stage - is skilled up for the way that we work today."
Shirley works with various national partners for her work on Digital Cities including the BFI, Screenskills, RTS, BBC Young Reporter, Creative England and The Arts Council, as well as regional partners - including names like The Sharp Project, MediaCityUK, Salford University School of Arts, Media & Creative Technology, and the School of Digital Arts (SODA) at MMU, who'll "put on sessions within our week - as well as collaborating on projects with us.
"Obviously, over the last year, like everybody else, we've pivoted from a live event to a virtual event, which takes place monthly, over the last five months at the end of each month. And that's been an interesting journey," she says.
The event programme has seen huge success - it regularly attracts attendees from around the world, even more so since the move to digital. "The last actual, real event we did live was Digital Cities in Manchester at the end of last February. We were running a session on TikTok.
"We found out afterwards that [someone] had flown in from the World Health Organisation to come to this TikTok session, because they wanted to find out about TikTok and see if they could use it to help spread the message around this new virus called COVID!" She says she's always surprised by the appetite for training and the people who do come. Even if there is a lot on offer out there, it seems people don't know what's on offer, or aren't made aware of it.
Making a successful modern event
Having led on Digital Cities for a few years, Shirley knows what goes into making a great event - it needs to be "engaging, interesting, and inspiring."
Digital Cities hosts panels, keynotes and training for professionals across the UK, so its audience is drawn from a wide range of people. You need "a good, diverse panel," she says - "make sure it reflects your audience."
But now, in the era of COVID, Digital Cities has had to rapidly adapt to the working from home revolution, and tackle the issues that arise due to that - not just taking everything virtual but addressing the potential lack of personal development opportunities for young creatives starting in early-stage roles.
Shirley says for people joining the workforce now, it's a tough time. A lot of what more experienced people relied upon was about networking. If you've got a job in 2021, which many are struggling to regardless, "you're now sat in a room, on your own."
"If you're watching something on Zoom, it can be passive - a great virtual event has lots of engagement"
"Things like Digital Cities and other events that go on - ScreenSkills do lots - will really help overcome that barrier, and help them access a lot of those skills," incidental skills you get by association, she says.
It's also important to focus on those people when hosting a virtual event. It's not just about copying a real-life event and just putting the speaker or panel in front of a camera - "if you're watching something on Zoom, it can be incredibly passive… A great virtual event has a great line-up and lots of engagement with the audience."
In that respect, Shirley runs her virtual events in a certain way - keeping the chat open on Zoom, in her case, and actively engaging with participants. There can be up to 500 people in some sessions, and what's important is being responsive to all those people, and making them feel heard.
If a participant is sitting in their bedroom trying to learn, she aims to make them think, 'somebody's actually been listening to what I've got to say.' Shirley says, "one of the most important things at the moment is that it feels engaging and dynamic." The same is true for panellists, she emphasises - nobody wants to finish an inspiring keynote or debate just to finish the call and be sitting on their own with no feedback.
Digital Cities isn't just about providing broadcast skills, though - "you don't just have to just talk about TV." Shirley says the arts world has a huge amount of interesting things to offer, but it doesn't stop there - it's possible to look at gaming, film, VR & AR, and more - "There's lots of things that people can learn from having a broader view."
Looking to the future
Shirley says she believes that, in the long run, going virtual has changed everything and will remain the main course of action for events. "People will have spent two years being able to access things very easily from their desktop," so something will have to be extremely special to incentivise people to come along to a purely in-person event.
"The access that people have had through virtual experience is something you shouldn't throw away, and there's lots of benefits to the virtual experience." That's accessibility both in terms of location - letting people from any distance access events that would ordinarily be in Manchester or London - and in terms of disability. "If you can join it online, why wouldn't you?" she asks.
"The commissioner is in the same position as you now, so you can have a conversation together."
"You can [now] cross-collaborate with people from all over the country or all over the world," making events even more engaging and interesting. And from a creator's perspective, it's "decentralised" that experience too. Those pitching no longer have to travel to London to meet commissioners, "the commissioner is in the same position as you - on a Zoom call - so you can sit together and have a conversation." It's had a democratising effect.
"What's quite exciting," says Shirley, "is actually where technology's going, to make those experiences more engaging and interesting." For years, people have been discussing VR and AR, mostly confined to the world of gaming, but it could change how we engage with many things now.
"What's interesting is, long term, what does a virtual experience look like? That's exciting. This whole COVID lockdown situation has opened everybody's eyes to the virtual experience. People are much more open to the opportunities.
"The last year has been really hard, but also incredibly exciting. At really difficult times come great ideas, innovation and new and exciting ways of doing things."
We'll look back and think that this was a huge turning point, Shirley says, "in the way that programming is made, and the way tech and digital works and is integrated into our lives.
"This is a historical moment in time, and it's changed the way we watch TV, the way we view content, the way we work, and the way that we interact with people."
Digital City Festival returns 12-23 April as a truly digital experience. Will you be part of it?