10 Feb 2021
Mellissa Flowerdew-Clarke, Dept Marketing Director: "Humanise data - once you do that, the creativity flows"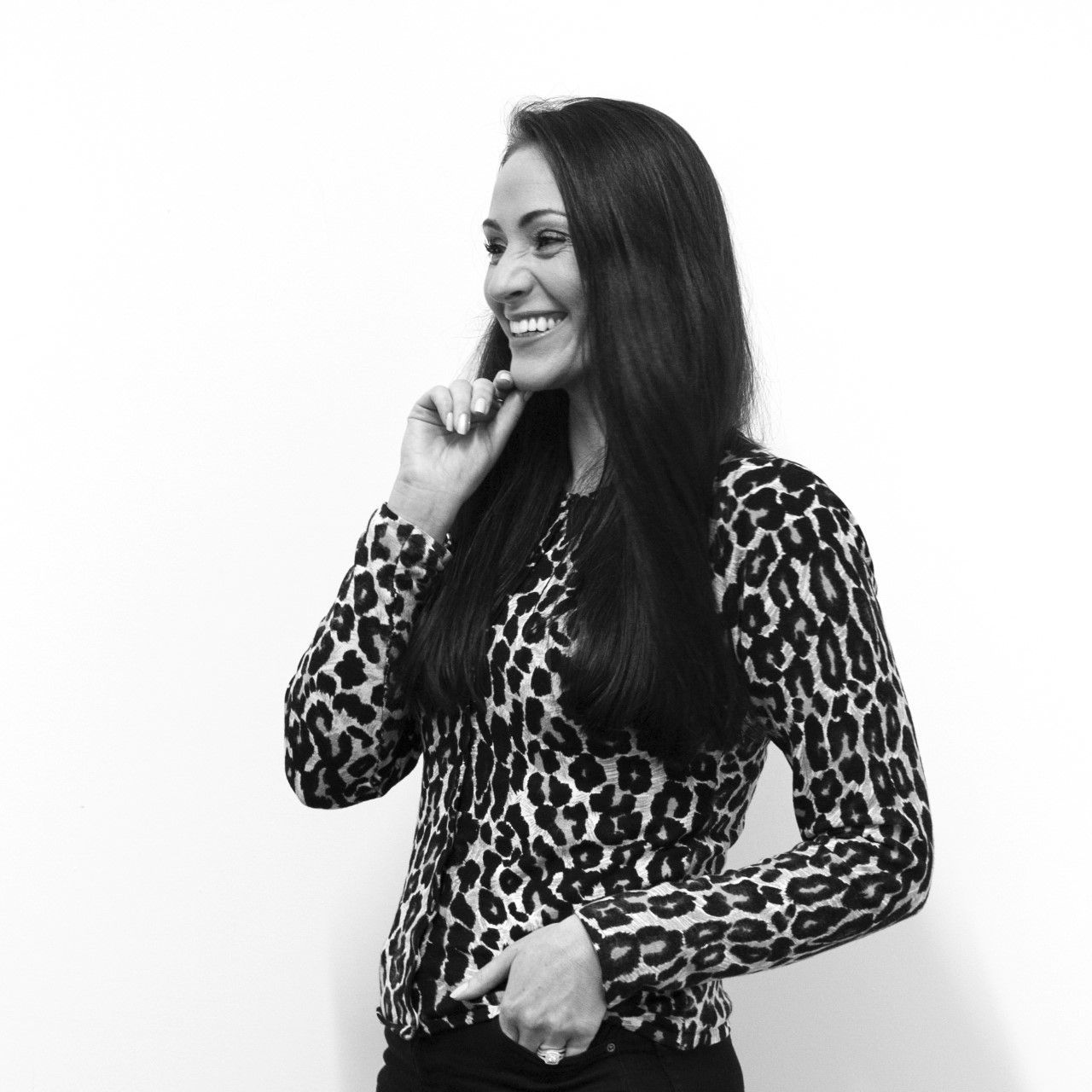 We spoke to Mellissa Flowerdew-Clarke, UK Marketing Director of Dept - the festival's Headline Partner - about diversity, digital marketing, transformation and data.
Mellissa Flowerdew-Clarke is Dept's UK Marketing Director, a client-side marketer who attracts a diverse range of businesses to work with the global agency.
Having started her career as a business analyst in FMCG, Mellissa has worked across a range of sectors. She says it's given her the experience and knowledge of different industries to help speak directly to them. "I've worked in construction, I've worked in the arts, I freelanced, worked for non-profits, then ended up in the agency world. It helps having had such a varied career to-date."
Mellissa has been with Dept for five years, having joined when the regional office was Building Blocks. Dept was launched in the Netherlands in 2016 as an acquisitive business and bought Building Blocks the same year, before rebranding to Dept two years later. During that time, Mellissa spent a year at Manchester agency Return, before re-joining Dept in 2018.
Mellissa is on the Advisory Board for this year's festival - and you can register now. She'll be helping to guide the conversation at this year's event and making the two-week festival a reality.
The Holy Trinity
Dept as a digital agency focuses on creativity, technology and data - what Mellissa refers to as the "Holy Trinity". In a world where digital marketing is promoted everywhere and many tout tech as the solution to all problems, she's keen to emphasise that neither should be isolated and held up as a single focus. Businesses should never lose sight of the fact that individual channels are a cog in a bigger machine.
"I never think we should be looking at individual channels, or digital marketing as a thing that exists on its own.
"There is no 'digital marketing' and 'marketing'. If digital's not in your mix then, let's face it, you're pretty screwed," she says.
Things are harder than ever in 2021. "It feels exactly like 2020," says Mellissa, "and if anybody thought that was going to be any different, then, sorry… You've got two options as you look at your digital plans going forward: either sit back and wait for a miracle, or start planning to accelerate when the pressure eases.
"Technology is just the enabler - not a silver bullet."
"That's a really difficult position for people to be in right now, especially when it comes to marketing budgets. You've got to focus on the short term to mitigate immediate risk... but you've also got to look at the long-term growth, and marketing is a fundamental part of that - it's not just an overhead."
She says it's easy to be distracted by the buzzwords, but when it comes to trendy terms like hyperpersonalisation, it's not for everyone just because the big brands do it. "Just get contextualisation right first!
"Most smaller businesses haven't got the budget, and it's about how you can take these big buzzwords and actually make them really applicable to businesses, here and now."
Equally, you can't solve everything just through data or tech. "When you look at technology, it's just the enabler - not a silver bullet," she says. There are three core pillars - tech, creativity and data. And if you want to create the optimal solution to drive and accelerate digital business, you have to have all three." No matter how creative your ideas are, a legacy digital platform might prevent you putting them into practice; equally, no matter how advanced your platform, if you don't know who you're targeting, you'll miss out.
Mellissa says, "Our Creative Director did a keynote at the Digital City Festival last year which really stuck with me - he said when we look at data points, each individual point is a person's ambition, desire, want, or worry.
"It's about humanising that data - once you do that, then the creativity flows. Break down the silos - ensure that if you're capturing this data, and have great technology, that it's all feeding in to each other - it's the marketer's role to pin all that together." That's why she advocates for marketing to always have a seat at the top table.
Merging digital and creative
One example of successfully merging digital and creative - "the application of technology can be incredibly creative," she says - was Dept's work with fashion search platform Lyst. Dept took a data-led approach towards developing a creative campaign concept. They used gamification to create an interactive quiz to discover your "fashion DNA".
Lyst was able to gather lifestyle-oriented data to generate a better understanding of its users, based on their preferences. "It was super creative and the quiz looked amazing. But, fundamentally, it was a data project."
"You've got two options going forward: sit back and wait for a miracle, or start planning to accelerate when the pressure eases."
Dept's focus on a selection of non-profit projects has influenced their creative strategies. Last year, they worked with Manchester homelessness charity Coffee4Craig, providing its rebrand pro bono. Its CEO, Hendrix Lancaster, told Dept he wanted the website to be positive, and to celebrate the volunteers involved.
"That's a really different approach," says Mellissa. She's recently written a whitepaper about trends in the non-profit sector, "how they market themselves, and particularly imagery." As it turns out, "We're completely desensitized to depressing images of suffering" - so making positive claims, especially in 2021, is important.
'Positivity' informed Dept's rebrand for the Virgin Money London Marathon - she says "it was focused on elite runners, and the sport of it, but the rebrand really focuses on the feeling of community, the sense of achievement and the positivity… We need that right now because we're so depressed about everything!"
Dept has a big focus on digital transformation. What's next? Mellissa pinpoints AI as having a big impact on digital transformation for businesses big and small. "There's some incredible, next level AI stuff going on in manufacturing with smart factories, and precision agriculture. The agriculture sector is so forward-thinking, it blew my mind – it's probably the most advanced industry out of all of them.
"There's really accessible and affordable ways of implementing AI, whether it's something as simple as a plug-and-play chat bot.
"We're going to see much, much more of those really practical implementations of AI that make a real difference, from production through to supply chain, and also on the front end."
The power of diversity
We discussed how things are in the digital and creative sector now, especially for those looking to emulate her journey into marketing. It's far from easy, but there are also issues of accessibility and diversity the sector itself desperately needs to address.
She tells those entering the industry, "Don't stay at any one company or industry for too long - I say that because it's what I did and it worked for me."
There's a lot of very good people out there looking for jobs, so she also warns against pigeonholing yourself. "Obviously there's a place for specialists, but I think if you're young, just going into training, or figuring out what you want to do, keep your options open."
If she was hiring she'd look for someone who could roll their sleeves up, pitch in, and up-skill. At the end of the day, you need to be tenacious. "This is a tricky time, and it's a tricky time for every business - every single sector has been impacted in some way or another."
"The potential is there to plug the skills gap, but we need to make it a level playing field."
Ultimately, Dept depends on digital talent as it continues to grow, and, asked if there's something of a skills gap, Mellissa says, "when we talk about the skills gap, I actually think there's a diversity gap.
The industry is "missing a trick" not investing more in young people and those from underrepresented backgrounds, leading to marketing and tech sectors which both lack diversity and struggle to find talent.
"We have a tendency to create graduate positions, and go to the usual haunts to get those grads. We have a responsibility to look outside of that, because in the long term, the benefits of having a diverse and inclusive team far outweigh any training that you've got to put in at the start.
"The potential is there to plug the skills gap! But we need to make it a level playing field.
"We all know that there's an issue with diversity. It's not about putting out social media campaigns saying 'we stand with you,' it's about actually doing something and getting off your arse and making a positive difference and a change."
Digital City Festival returns 12-23 April as a truly digital experience. Will you be part of it?