13 Jan 2022
The Manchester Central events we're looking forward to in 2022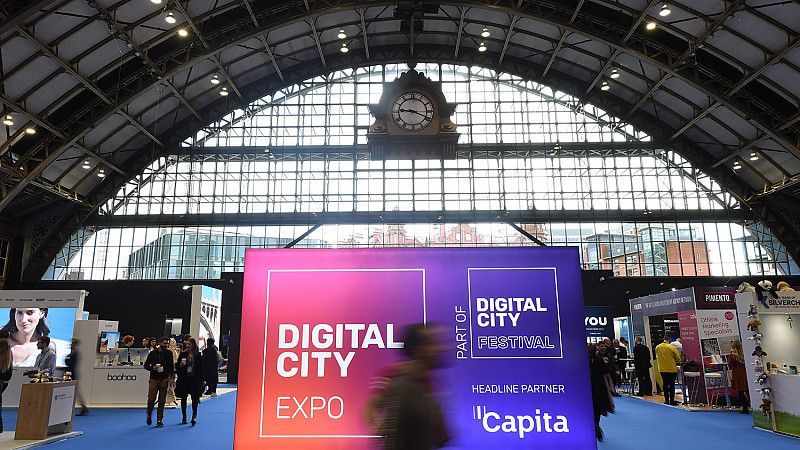 Begone, Zoom. Arrivederci, virtual meet-ups. Another time, live streaming.
Yes, it's high-time we got back to the real thing. Those in-person, actual, physical, stand-and-talk-to-someone events.
For while we've all come a long way over the last two years in our understanding of just how many different virtual tools there are, no-one - not even Mark Zuckerberg and his metaverse - has come up with a satisfactory replacement for the sheer joy of attending an event where you can literally be there.
So it's with a mixture of relief and excitement to see a busy year ahead for Manchester Central, the largest business event space in Manchester.
Here's our pick of six great industry events to be happening at Manchester Central in 2022.
Digital City Expo
March 9th-10th 2022
The main event during Digital City Festival week (which begins on March 7th), Digital City Expo is now one of the biggest digital events in Europe, bringing together dozens of exhibitors and thousands of delegates. It's the perfect occasion for anyone involved in tech, ecommerce, marketing and media to network, learn and explore the latest innovations. Expect lots of inspiring talks across eight stages, an exhibition, central bar, and meeting areas - and for the first time, a jobs fair.
Register here: https://avolio.swapcard.com/digitalcityexpo2022/index/registrations/
Bricktastic 2022
February 26th-27th 2022
Bricktastic, the UK's largest LEGO event, is back at Manchester Central for the first time since 2018.
Over 100 LEGO model builders from across Europe are expected to attend and show off their extraordinary models. Some of the most popular LEGO themes, including City, Star Wars, Space, Friends, Harry Potter and Great Ball Contraptions, will be represented, and you'll be able to speak to the model creators themselves.
There will also be the opportunity to get hands-on with LEGO in a live mosaic building, brick pits, graffiti wall and other secret surprises.
More: https://bricktastic.org/
Northern Restaurant & Bar 2022
March 15-16th 2022
The hospitality sector has suffered more than most over the last couple of years, but here's a chance to see it in all its glory, with over 8,000 leading operators, suppliers and industry figures coming together to meet, speak and do business.
This trade-only event will bear witness to the incredible richness of Northern hospitality, from Liverpool and Leeds to the Lake District and Peak District.
More: https://www.northernrestaurantandbar.co.uk/
Your Wedding Live: Manchester
March 19-20th 2022
Another sector to bear a heavy burden from coronavirus restrictions, if there's any justice the wedding industry is due a couple of bumper years of delayed celebrations.
This event - with tickets starting from just £5 - will give you every bit of inspiration you need to plan your big day. Immerse yourself in wall-to-wall weddings, with celebrity guests, advice from much-loved industry experts, show-stopping features, shopping, eye-catching live shows, inspirational masterclasses, demonstrations and catwalk presentations.
More: https://www.universe.com/events/your-wedding-live-manchester-tickets-BL6R4W
Peter Kay's Dance For Life
April 15-16th 2022 (7.30pm-10.30pm both days)
We've not seen much of him in recent years, but Bolton-born comedian Peter Kay is back for these two rescheduled events. Manchester Central is set to be spectacularly transformed to accommodate the massively popular dance-a-thons, which feature Kay as DJ and master of ceremonies - and it's all in aid of Cancer Research UK.
More: SeeTickets or Ticketmaster
Northern Fashion Week
July 7-9th 2022
A brand new event, Northern Fashion Week is curated by the team behind New Talent Fashion and promises to champion Northern talent and develop Northern industry, showcasing the most exciting emerging and established designers and brands in the fashion world.
With catwalks, guest speakers, networking, exhibits, panels and the Northern Fashion Awards, the Northern Fashion Week will be a must-visit event for fashion professionals across the North.