09 Apr 2021
Is 2021 the year to go global?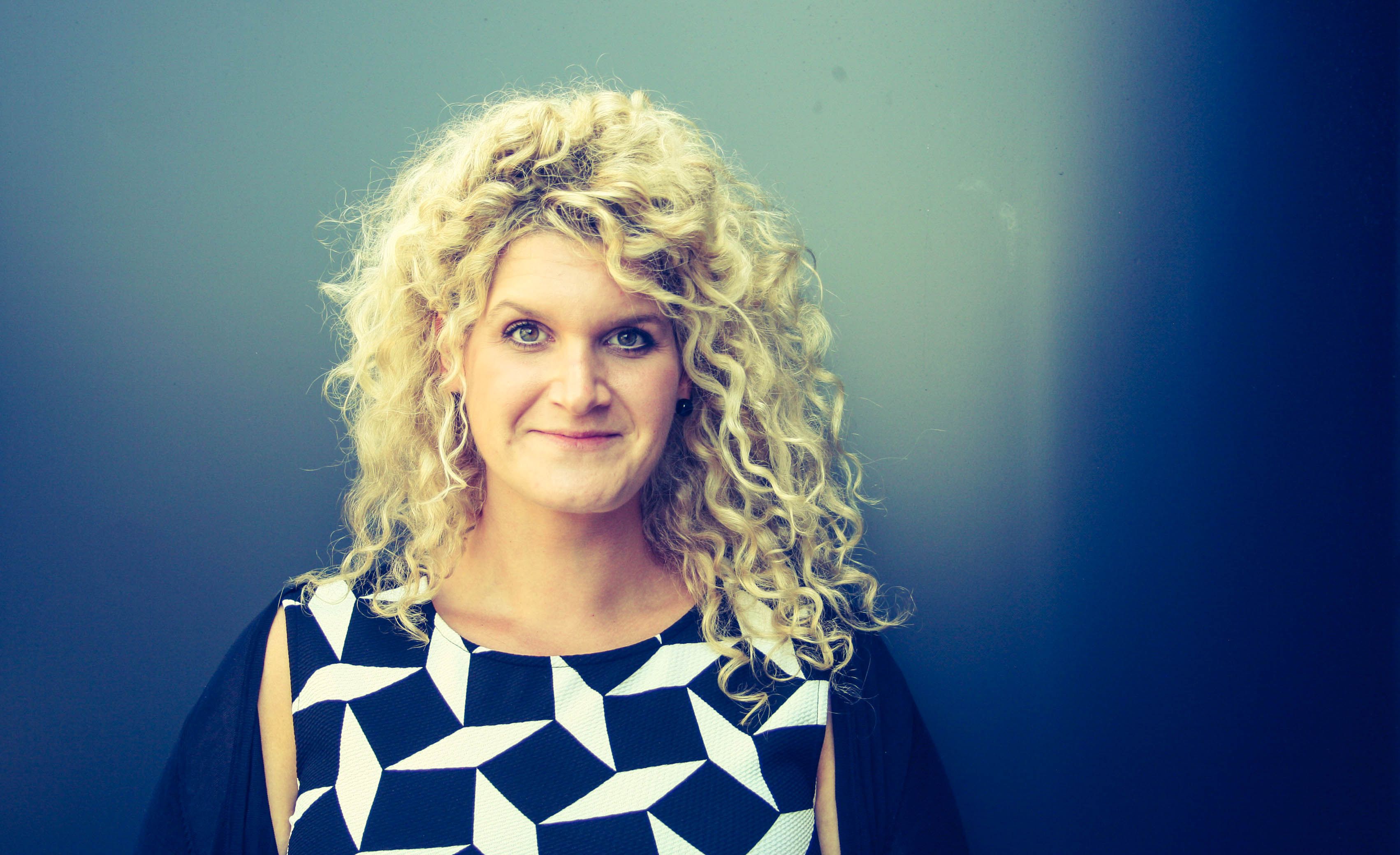 Sarah Novotny is the Digital, Creative and Tech Sector Lead at GC Business Growth Hub, where she uses her expertise in these areas to support businesses looking to grow and succeed.
GC Business Growth Hub supplies a wide range of specialist services to support businesses at all stages of growth. These include one-on-one support, masterclasses, and more - helping them bring new products and services to market, boost turnover, and drive growth.
At the moment, one of the Hub's main focuses is on helping businesses go global. Sarah says, "We really see 2021 as the year to go global for businesses, because during the pandemic we've seen that markets have really been blown open, and people have been able to use that acceleration of how business is done to weave that into their business."
She says it's immediately become easier to talk to the right people, as well as access international talent, and Britain's exit from the EU has gone some way to open up conversations that weren't happening before.
"All this learning that's been forced on us through the pandemic, has brought us closer to the skillset that's needed for globalisation and global expansion."
How to expand globally
Going global for a company, Novotny says, starts when a leader has an idea based on the good example of others. It starts with an idea, "then it's a lot of research that's needed in order to make this idea come to life.
"We talk to businesses [saying] 'I'd like to globally expand,' and say - this is what we're trying to get into people's minds - if you're entering a new market, it's as if you're building a new business in that market," she says. You have to do the same research. You can't just assume that the business as it is and the processes being used can be translated one-for-one abroad.
Businesses have to ask themselves: just because we're solving a problem in the UK, does that problem even exist in the country we want to expand to? That's why research is so vital. At the Hub, Sarah says, "we help them at least map out a business plan - a strategy for that expansion. It's a really good exercise and as boring as it sounds, it's a good exercise to go through because it makes you answer all those questions."
Solid leadership and the ability to translate a half-formed vision are among the most important skills needed to push forward the ambition of going global, Sarah says. "That research phase can't just be done by one person, it needs a whole team. Leadership is really important - [so is] what I call the 'business housekeeping' elements. You need to have your ducks in order before you enter a different market.
"The amount of businesses we talk to that don't even have a website that facilitates global expansion is actually quite shocking."
What's more, language skills are incredibly important to have - not just for translation but for what Sarah calls "transcreation… it's about transcreating what you're trying to get across.
"For those companies wanting to expand but not having a physical presence in the country they're expanding into, there's a race for language skills."
And given that native language skills also come with cultural skills, this is a key part of the groundwork businesses need to do. It's best to get an introduction to some kind of mentor "in the culture you're trying to reach into." This has been especially important with businesses they've worked with looking at Japan and the UAE - countries with cultures quite different to the UK's. One way of injecting language and cultural skills is through international student placements - funding for which is available to access via the Hub.
Sarah says that contracts are a big point of difference between countries - some cultures prefer rolling contracts that don't nail you down, others see it as unstable. Also, the art of selling and generating business varies dramatically. "In the UK we have a culture of word of mouth, and businesses work under the assumption that 'I need to get that one big client, then I'll be able to accelerate'. To a certain degree that's true, but it's probably truer here than anywhere else that we know of," she says.
"Pandemic permitting, spending some time in the area that you want to expand into is always really helpful, especially if you're looking to sell to clients there," adds Sarah. "We've had clients that have flown over to Japan and spent a month there - and come back not just very happy, but they've also understood they do have to restructure the Japanese part of their website, for example."
Who should choose to go global
It might be tempting to think that digital companies have it easier than others in looking globally - but "when you're selling a service, there's a lot more room for interpretation than when you're selling a product. I wouldn't say it's harder or easier, it's on par," says Sarah.
Are there any companies who aren't suitable for going global? "You have to have a good solid, successful business before you stretch it elsewhere - get into a really healthy position" before even considering it. Also, those who dismiss the cultural element will hit serious issues quickly - "they're missing a trick, and not setting themselves up for success.
"If they're really adamant that they're not willing to learn, then I don't want them to lose money," she said. "Ultimately as an organisation, we're here to create a more prosperous business ecosystem in Greater Manchester."
Going international can be expensive; companies absolutely need the correct infrastructure; and there's a lot of legislation to consider - especially if it's a digital company going global. These are all areas which need to be planned before globalisation.
Globalisation in 2021
Is now a good time to go global? Sarah says it is, without a doubt - if a business is in a good position to. With more ways of reaching decision makers in innovative ways, networks are easier to create and expertise easier to come by. What's more, a lot of businesses are in the same boat.
She says, "there's a lot of support out there [and] a lot of other people that are currently thinking about that."
The Hub itself runs the Global Scale-up Programme, which enables local companies to reach new global markets. The public-private sector collaboration, which is managed by Programme Manager Anna Carson-Parker, exists to help organisations accelerate worldwide growth, through bootcamps, mentoring, and the aforementioned international visit.
Support for businesses in Greater Manchester looking global is also available from The Growth Company, the Department for International Trade, and the partners on the Global Scale-up Programme KPMG, DWF, Santander and Manchester Airport.
Sarah says, "The peer-to-peer element has probably never been more vibrant. There's a lot more opportunity though the way we've been working in the last year." The challenges that have faced every country have helped businesses see that they don't need or want to be reliant on a single market, and spreading your income stream can ensure stability.
Leaders have learnt new skills through the advent of new tools and remote working - and become more resilient overall. That makes 2021 a great time to look globally.
The Hub is running a range of Going Global: International Spotlight Sessions throughout Digital City Festival - learn more here. Broadcast from MediaCityUK, Digital City Festival launches on Monday for two weeks of digital events.