03 Mar 2022
Final line-up of industry thought leaders announced as appearing at Digital City Expo 2022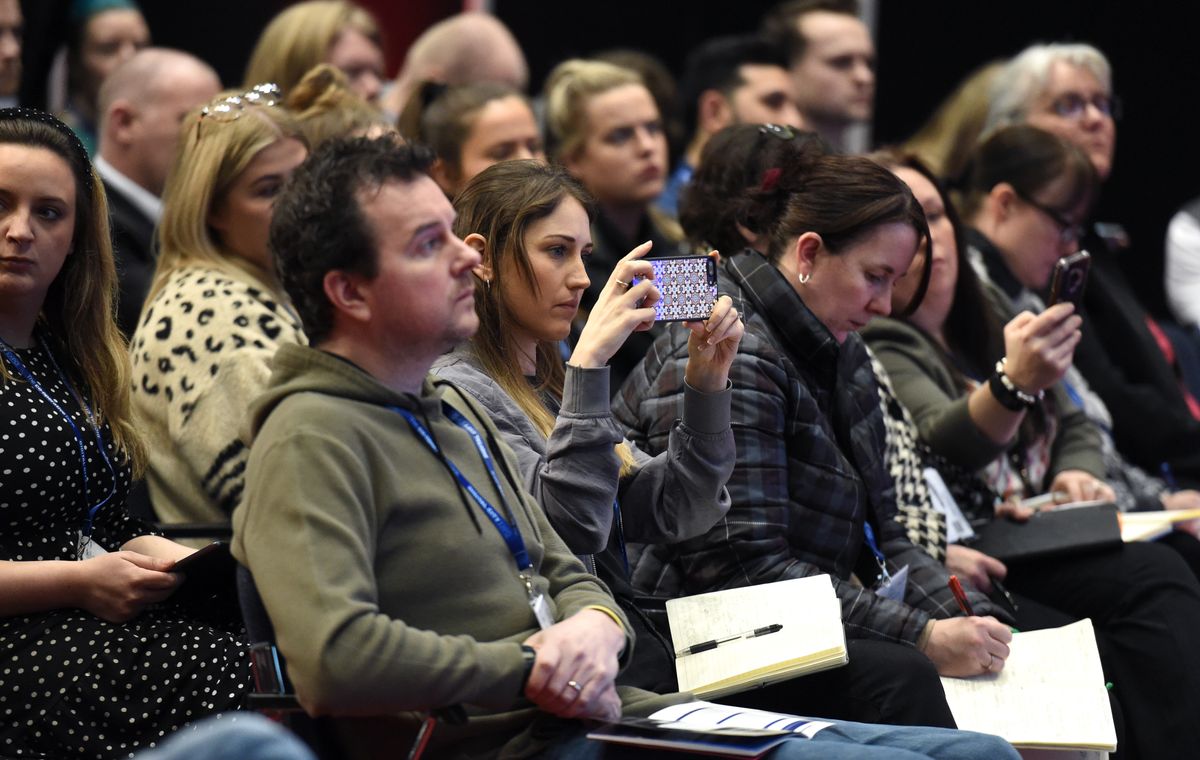 Digital City Expo, the central event of
Digital City Festival
which kicks off on Monday, has revealed yet more influential speakers as appearing at this year's event.
The expo takes place on March 9th and 10th and will see thousands of global digital professionals descend on Manchester Central, to network, collaborate and socialise.
As well as having the chance to meet leading exhibitors from across the digital ecosystem, attendees will be able to hear from a vast range of industry speakers, taking to the two-day event's number of stages.
Stages span marketing, tech, ecommerce and digital - not to mention the event's Keynote Theatre, which will feature some of the event's biggest names leading talks, panels and Q&As.
Having already announced a wide range of speakers and partner events, yet more contributors have been announced as contributing to the content of Digital City Expo - including figures from the DWP, Flight Story, Adyen, Praetura Ventures and The Manc.
Registration for Digital City Expo is free and open now, giving you access to talks from all these speakers, plus so much more. Click here to secure your place.
Industry influencers speaking at the expo
After recently announcing names including Gareth Turner of Weetabix, Amul Batra of Northcoders, Domm Holland of Fast and Ed Alford of New Look, we have even more figures to reveal today.
Guest speakers hail from a variety of companies, locations, and specialisms - making Digital City Expo 2022 an unmissable event for ambitious digital professionals looking to grow their network and learn from the best. Click here to see the full expo agenda.
Joe Abraham, Director, NeoSOFT
Robyn Ainsworth, Social Strategy & Communications, The Fabricant, Amsterdam
Richard Aldridge, Executive Director, Wunderkind
Greg Ashton, Senior Service Designer, Department for Work & Pensions
Andy Bateman, Director of Customer Experience, JCT600
Gary Bennion, MD, CloudM
Mike Blake-Crawford, Chief Strategy Officer, Flight Story
Sara Boswell, Enterprise Fellow, Manchester Metropolitan University
Stanimir Boychev, CEO & Founder, eLando
Katherine Burden, Senior Advisor, GC Business Growth Hub
Greg Cockroft, VP Enterprise Sales, Adyen
Marsha Courneya, Senior Research Assistant, Manchester Metropolitan University
John Dearden, Tech Principal, AND Digital
Alicia Easley, North West Programme Manager, Code Your Future
Kirsty Fairclough, Reader in Screen Studies, School of Digital Arts (SODA)
David Foreman, MD & Co-founder, Praetura Ventures
Louis Georgiou, Owner, Code Computerlove
Anna Gledson, MD, The Manc
Chris Guerin, Metaverse Curator, CEO & Founder, Xpllore
Josh Guthrie, Country Manager, Mollie UK
Mike Hayers, Sales Director Europe, ShipStation
Hera Hussain, CEO & Founder, Chayn
Dr David Jackson, Lecturer in Digital Visualisation, School of Digital Arts (SODA)
Che-Guevara John, Course Director of Games Design + Computer Animation & VFX, Leeds Beckett University
Ash Jones, Founder, Great Influence
Kate Jones, Chief Communications Officer, NeuroClastic
Rob Jones, MD, Code Computerlove
Aditya Joshi, COO, Clay Logix
Tanya Koicheva, Head of Commercial and Economic Section, Embassy of the Republic of Bulgaria
Sowjanya Kolluru, Director, Prospecta
Rob Linton, Commercial Director, MiQ North
Scott Logie, Customer Engagement Director, Read Group
Sherin Mathew, Founder & CEO, AI Tech North
Dominic McGregor, Founding Partner, Fearless Adventures
David Meakin, Senior Solutions Engineer, BigCommerce
Arjun Menon, CEO, Goodbits
Andy Miah, Chair in Science Communication & Future Media, University of Salford
Ellie Middleton, Personal Brand Manager, Great Influence
Keith Miller, GM AI Foundry/Manchester Metropolitan University
Luigi Moccia, Founder & CEO, Calashock
Rachel Morgan-Trimmer, Consultant, Sparkle Class
Jake Newbould, CMO, Piglet in Bed
Maša Prastalo, Channel Partnerships Manager, Adyen
David Raja Pitchiah, CEO, Sierra ODC
Carrie Rose, Co-founder & CEO, Rise at Seven
Debbi Rosenthal, Head of Solutions, MiQ UK
Michael Schirrmacher, VP Sales UK, Fast
Alex Sharp, UK Director, RutterKey Solutions
Jonathan Sibley, Senior Lecturer in Events Management, Manchester Metropolitan University
Kenny Skelton, Partner & Head of UK Google Practice, MediaCom
Martyn Smith, Partner, Baringa Partners
Rumyana Stoykova, Director of Program Management, Sciant
Josh Taylor, VP Enterprise Sales, Adyen
Rebecca Taylor PhD, Academic Lead & Programme Leader, Hyper Island
Darren Teague, Senior Account Executive, Pure360 - Part of the Spotler Group
John Willis, Innovation Lead RKE, Manchester Metropolitan University
Registration remains open for Digital City Expo - click here to get started and meet leading digital companies as well as hearing from high-profile business leaders.