14 Feb 2022
Digital events 2022: 10 reasons you can't miss Digital City Festival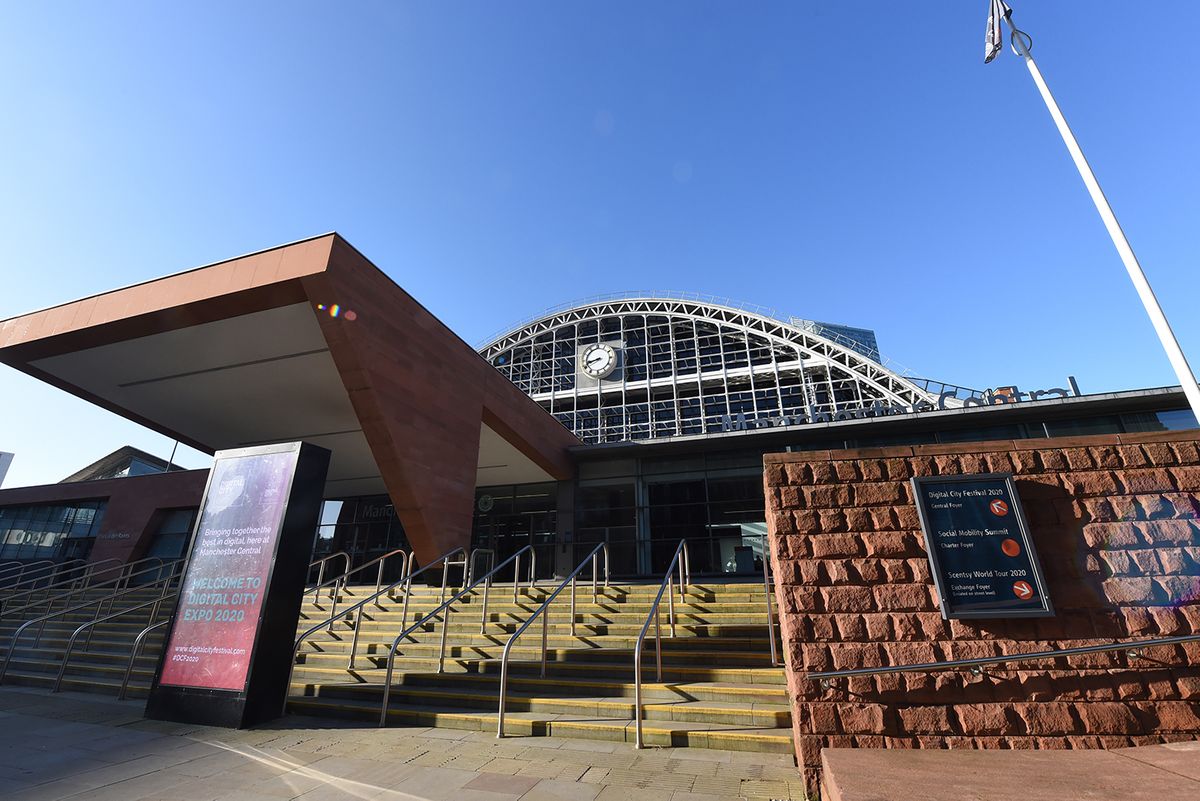 Events are back with a bang, after months and months of socialising, networking and learning remotely.
Undeniably challenging, this has led to events in 2022 embracing a truly hybrid approach, giving people the opportunity to meet and greet in person, while still allowing those who need to get involved from afar the chance to do so.
One of the first proper tech events of the year, following the easing of restrictions from the pandemic, will be the high-profile Digital City Festival, encompassing five days of events in Manchester celebrating the digital industry.
It will be an unmissable event for digital professionals of all stripes, uniting the industry for the first time in order to collaborate, ideate and celebrate. See everything that's on in the week right here.
Still need convincing? Here are just 10 of the myriad reasons you should be at Digital City Festival in 2022.
1. Meet ambitious professionals like you
Whatever your specialism, the entire festival is focused on bringing together like-minded people to identify new opportunities and grow their networks.
At the expo, which takes place at Manchester Central, you can meet innovators and suppliers from across marketing, media, tech and ecommerce, keep abreast of the latest developments in your sector, and engage with senior figures across digital - together in one place for the first time in around two years.
2. Hear the latest ideas from thought leaders
Register for free for the expo to get access to not only the above opportunities, but the chance to hear from brilliant figures in your industry about their predictions and ideas.
The expo features a range of specialist theatres as well as its Keynote Stage, which will host among others Dominique Elsey of Hootsuite, to share the social platform's social media trends for 2022; as well as Domm Holland, the Co-founder of Fast.
Other inspirational names appearing across the two days at Manchester Central include Ian Pattison, EMEA Head of Sustainability Practice at Google; Robin Denton, Head of Local Government and Housing at Microsoft; Cllr Bev Craig, Leader of Manchester City Council; and Victoria Knight, Strategic Campaigns Director at BAE Systems.
3. Find a new working opportunity
A new venture at this year's Digital City Expo is the Career Zone, which will give digital and creative businesses the opportunity to identify new talent. Whatever your specialism, get yourself along to the expo for the chance to meet organisations on a growth trajectory you could be a pivotal part of.
4. A central meeting point for your industry
Digital City Festival isn't just the planned events already announced across the city - it will see the entire sector descend upon Manchester as a hub for innovation and growth.
Meetings will be taking place within Manchester Central at the expo on March 9th and 10th, at Manchester diverse range of fantastic bars and restaurants, and at offices city-wide - making the festival a hotbed for engagement, ideation, lead generation, creating new connections, learning, mentorship, and more.
5. See it in-person and from afar
Don't want to miss Digital City Festival but unable to make it in-person? Media partners Badger & Combes will live-stream content from the expo's Keynote Theatre to the Digital City Network, which can be accessed via the event's dedicated app (coming soon) or via your browser.
Book it in your diary now to catch up with the industry's latest ideas either in the room where it happens, or from a location worldwide that suits you. Either way, you won't want to miss it!
6. Experience some of the latest innovations
Partner events at Digital City Festival are bringing to life developments at the true cutting edge of technology right now, and you have the unmissable chance to be part of it all.
On Monday, March 7th, you can join 3D Online's Metaverse Showcase & Networking Event from your home or office, seeing the potential of the Metaverse via mobile, desktop or VR - while on Friday, March 11th, HOST is planning the first-ever Esports Festival in MediaCity, encompassing ​​roundtables, panel discussions and networking events.
7. Celebrate your peers' success and growth
The Digital City Awards are recognising those helping build a better future through digital technology, rewarding companies, teams and individuals working hard to push the digital sector forward.
The shortlist was recently announced - and tickets are now on-sale for the gala dinner where the winners will be revealed. The event, sponsored by Klaviyo, is hosted by Sheila Gordhan and promises to be a fantastic evening for celebrating and socialising among the biggest names in digital.
8. Identify solutions to your business's unique challenges
Attend Digital City Festival to not only learn and grow, but find new partners who can make your working life easier. The expo will give you the opportunity to meet representatives from platforms, agencies, and start-ups - with solutions that span industries from legal, manufacturing and FMCG to hospitality and so much more.
9. Socialise and relax with friends and colleagues
Digital City Festival won't be all about forging partnerships and making deals - there'll be ample opportunity to enjoy a meal, coffee or drink with friends from the industry.
Whether that's at SocialNorth where professionals from digital and social will be welcomed along to meet new people and build relationships at the first event of its kind, or enjoying a night of DJs, dancing and the launch of Brighter Sounds' new manifesto at Depot Mayfield on International Women's Day, there will be a wealth of opportunities to meet, socialise, and have fun across the festival.
10. Enjoy Greater Manchester in all its glory
However you engage with Digital City Festival this year, it will be in the amazing surroundings of Manchester - not only the biggest digital cluster outside London, but one of the most ambitious, exciting and culturally leading cities in the UK.
With a musical heritage which rivals global cities, a creative community doing things very differently, a thrilling food and drink scene offering everything from craft beer to cocktails, boundary-pushing art, theatre and comedy, and so much more, Digital City Festival will be embedded at the heart of this exciting place - we can't wait to welcome you.