20 Jan 2022
The best business networking events in the UK to get you out there in 2022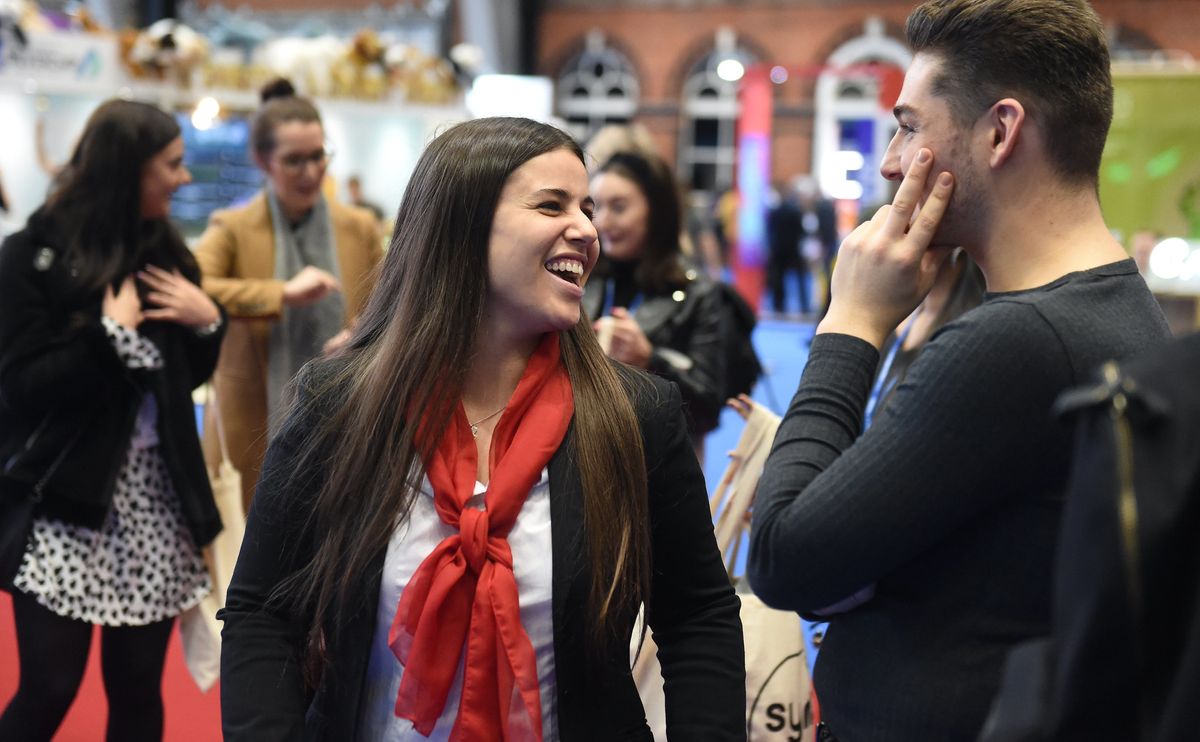 We're all looking forward to meeting like-minded people without the threat of "You're on mute!"
Nearly two years after it largely ended, face-to-face networking is back with a bang. Whatever your industry, in 2022 people are coming back together to collaborate, share insights, and make new and valuable connections.
The first UK lockdown came into effect not long after Digital City Festival 2020 - the first edition of the groundbreaking festival - and in the meantime, everything changed. Across the UK, real-life networking events uniting business leaders are back.
And to give you a flavour of what's happening this year, here's a small selection of the UK's very best business networking events in 2022.
Smart Retail Tech Expo
ExCeL London, 2nd - 3rd March
Running alongside the Retail Supply Chain & Logistics Expo and the White Label World Expo, in March the ExCeL will play host to a wide range of retail professionals at the Smart Retail Tech Expo. There, you can learn more about optimising customer journeys, engaging and networking with specialists across payment processing, data, digital marketing, automation, and so much more.
In May, the same show will come to Las Vegas to show off what the US retail industry has to offer.
Book your tickets: https://www.smartretailexpo.co.uk/
Digital City Expo
Manchester Central, 9th - 10th March
Our very own Digital City Expo forms the central part of the wider Digital City Festival across Greater Manchester, and unifies digital figures of all levels to not just hear from industry experts but network and collaborate too.
At Manchester Central, leading companies from the fields of marketing, tech, ecommerce and beyond will be showing what they have to offer - an unmissable opportunity for ambitious professionals in digital to engage with important decisionmakers from around the world.
Register for a place: https://avolio.swapcard.com/digitalcityexpo2022/index/registrations/
The Workplace Event
NEC Birmingham, 5th - 7th April
Individuals working in HR, technology, real estate, design, and architecture unite at The Workplace Event, which explores effective working environments, employee experience, and organisational performance.
One ticket provides free access to The Fire Safety Event, The Health & Safety Event, The Security Event and National Cyber Security Show alongside The Workplace Event, letting you meet and engage a wide range of specialists, as well as discovering and sharing cutting-edge solutions.
Register here: https://rfg.circdata.com/publish/TSSES22/?source=TWEwebsite
Leeds Digital Festival
Across Leeds, April 25th - 27th
A giant celebration of the digital world comes to Leeds at the end of April. Leeds Digital Festival returns for its 7th edition, featuring three full days of digital-focused events - with a fortnight of tech content following in September.
Visit the festival for the chance to network with brilliant digital pros across this city filled with tech talent and nearly 10,000 digital companies, and hear from specialists at special events all across Leeds.
Get involved: https://leedsdigitalfestival.org/get-involved/
Expo Scotland
C7 Conference Centre Glasgow, 5th May
SMEs of all stripes will be attending this one-day event in Glasgow this May. This provides a chance to meet businesses from sole traders all the way to multinationals, with free networking sessions running all day.
Expo Scotland will have 80 exhibitors and numerous opportunities to develop your network with a diverse range of businesses in the nation, and registration is free to attend the event, trade show area, networking sessions and seminars.
Register now: https://www.exposcotland.co.uk/register/
The Media Production and Technology Show
Olympia London, 11th - 12th May
This May event is a must-visit for those in media and broadcasting - a place to discover all the current trends and meet a vast range of innovators.
The Media Production and Technology Show offers a remarkable opportunity for attendees and exhibitors to identify and meet new partners and suppliers, grow their network and engage with modern product demonstrations. The large-scale event, which has been running since 2016, encompasses audio, production, post-production and the technology altering broadcasting as we know it.
Register here: https://mediaproductionshow2022-visitor.reg.buzz/
British & International Franchise Exhibition 2022
Olympia London, 10th - 11th June
Aspiring franchise owners will get the unique opportunity this year to meet the people behind businesses of varying sizes, and learn more about launching their own venture.
With registration opening soon, the British & International Franchise Exhibition includes the chance to take advantage of one-to-one professional advice, a free finance clinic, 60-plus workshops and talks - and, of course, the chance to network and meet your next franchise partner!
Learn more: https://www.franchiseinfo.co.uk/franchise-exhibitions/the-british-and-international-franchise-exhibition-2022
London Tech Week
Various locations and online, 13th - 17th June
This year's London Tech Week will once again unite 20,000 or more founders, global leaders, entrepreneurs, senior investors and rising stars, having previously welcomed thought leaders including Hillary Clinton, Alex Mahon of Channel 4, and Tej Lalvani of Vitabiotics.
There will be a wealth of opportunities for entrepreneurs and tech professionals to make new connections, with anchor events including ClimateTech 2022, the Founders Forum HealthTech Summit, and the Future of Work Summit.
Find out more: https://londontechweek.com/
DigiMarCon UK 2022
Sofitel London Heathrow, 1st - 2nd September
DigiMarCon returns for its sixth instalment - a place for marketing leaders to build their network and socialise with like-minded peers as well as hearing from speakers in digital marketing, media and advertising.
Over two full days, the conference will provide unique insights into strategies, technologies and practices, putting you in a room with numerous industry leaders to connect and collaborate with.
Book tickets here: https://digimarconuk.co.uk/register/
B2B Marketing Expo
ExCeL London, 22nd - 23rd November
In November, passionate European marketing figures will unite at the ExCeL for one of the continent's leading marketing events. It'll be home to a huge range of innovative solutions to explore, not to mention the opportunity to have real face-time with ambitious businesses, suppliers and industry figures at the two-day event.
The B2B Marketing Expo even has its own networking area, where you can engage the right people for growing your business and learn more from the wider industry.
Pre-register for updates: https://www.b2bmarketingexpo.co.uk/register-interest-for-2022