22 Feb 2022
2022 events: Six of the best business events to look forward to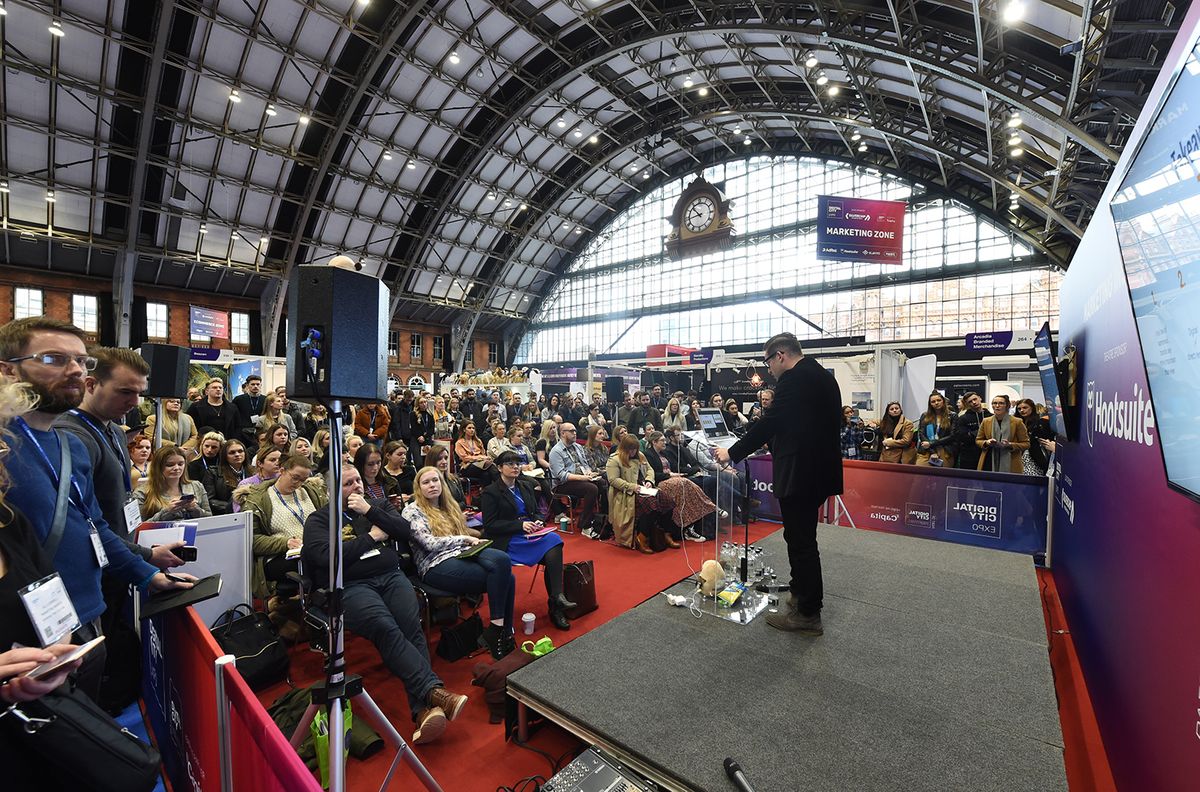 With restrictions now officially lifted - or about to be - 2022 looks set to be the year that the world got back to business.
Of course, technology has enabled us to keep going through the pandemic of the last two years, but what many have discovered is that there really is no substitute for real-life, flesh-pressing, deal-making events without the awkward barrier of a computer screen.
And while it's likely that business events will always now contain some degree of hybrid element, the demand for physical events so far in 2022 would suggest that the appetite for getting out there is undimmed.
So what are the best business events to attend this year? Each industry or sector has its own hierarchy of significant events, but here's our pick of some of the biggest or most interesting to look out for over the next few months.
Digital City Expo
We had to start with our own Digital City Expo, returning in 2022 for a second year at Manchester Central after last year's event was forced online. This year's edition will gather thought-leaders from around the world to address the key challenges facing people, businesses and governments as we emerge from the Covid-19 pandemic. Take a look at the full agenda here, and make sure you register beforehand here.
Date: March 9-10 2022
Location: Manchester Central
Website: https://www.digitalcityfestival.com/
The Welsh Business Show – Cardiff
The Welsh Business Show show hits the Welsh capital on April 5th and there are two further shows in Carmarthenshire and Swansea in June and October respectively. Now in its 13th year, expect a superb line-up of exhibitors, seminars and networking opportunities and over 500 businesses at each show.
Date: April 5 2022
Location: Cardiff City Stadium
Website: https://www.twbs.wales/
Business Vision Live
Now in its 15th year, the brings together over 3,000 visitors and 200 exhibitors every year and is the largest gathering of business professionals in the South East. The opening keynote at this year's event is being delivered by BBC reporter and presenter Ben Thompson, and there'll be many more speakers, practical workshops and interactive roundtables.
Date: May 11 2022
Location: Kent Event Centre
Website: https://businessvisionlive.com/
Food & Drink Expo
A must for anyone in the hospitality business, the Food & Drink Expo has been the flagship event for retail, wholesale and foodservice audienced for the past 26 years. This year's event will feature three days of trends, innovation, networking and insight, and will be held simultaneously with three other expos - the National Convenience Show, Farm Shop & Deli Show and The Forecourt Show.
Date: April 25-27 2022
Location: National Exhibition Centre (NEC)
Website: https://www.foodanddrinkexpo.co.uk/
UK Construction Week London
The UK's largest construction event, UK Construction Week is the perfect opportunity to catch up with everything that's happening in the construction industry. Expect 1000s of innovative products, 100s of international exhibitors and numerous topical seminars led by industry-leading speakers. A whopping 25,000 people are due to attend.
Date: May 3-5 2022
Location: ExCeL London
Website: https://www.ukconstructionweek.com/
SME XPO
Learn from the UK's most successful entrepreneurs, network with fellow owners and founders, and meet best-in-class suppliers at SME XPO. Confirmed speakers include Not On The High Street co-founder Holly Tucker, former 'Dragon' Tej Lalvani and Louise Hill, co-founder of kids' debit card GoHenry.
Date: May 25-26 2022
Location: Olympia, London
Website: https://www.smexpo.co.uk/