Highlights from the 2023 Digital Leaders Summit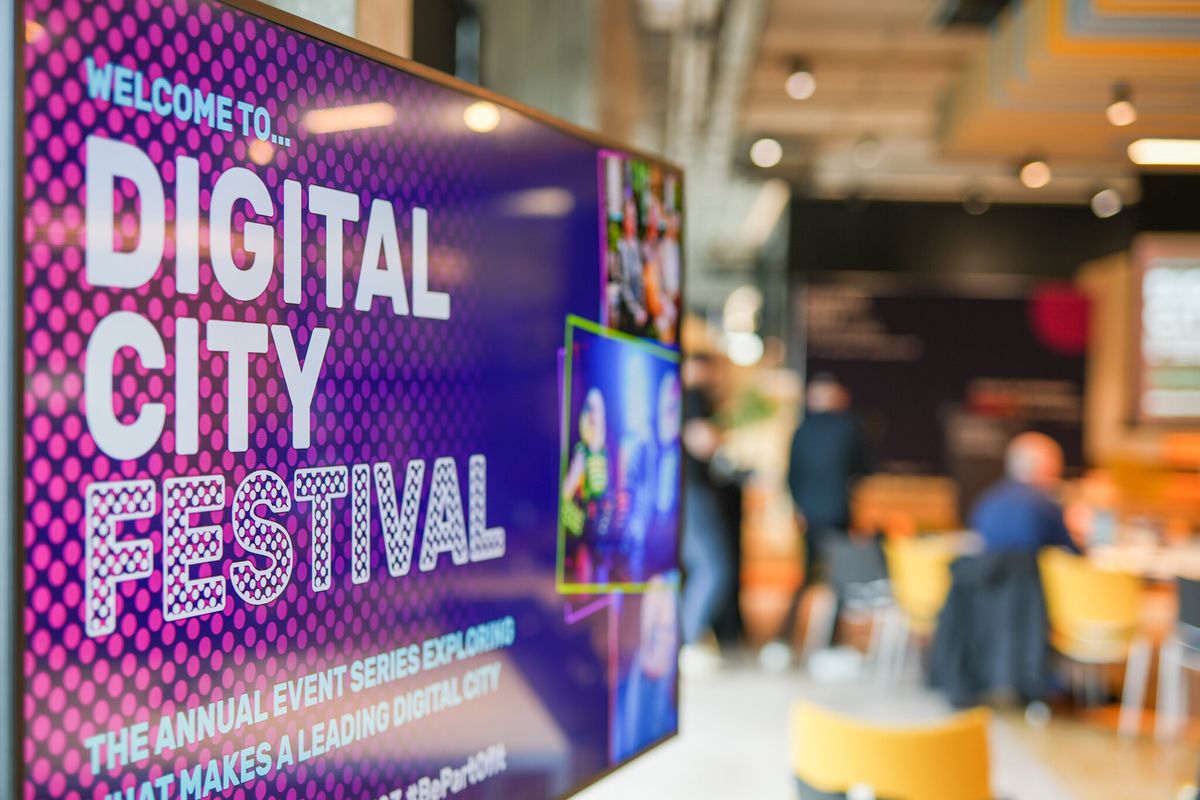 In the heart of Manchester Science Park at Bruntwood SciTech's The Bright Building, digital leaders, event supporters and guests came together for the opening event of Digital City Festival 2023.
Bev Craig, leader of Manchester City Council, was among the speakers at the Digital Leaders Summit and Reception, hailing Manchester as "Europe's fastest-growing tech city".
After guests arrived and tucked into hot beverages and pastries, Prolific North's editor David Prior kicked off the afternoon with a special thanks to event sponsors and partners Bruntwood SciTech, GFT, MiQ, Manchester City Council, and Circularity First.
Uniting industry leaders and decision makers from across the North's booming digital and tech sectors, he outlined how Digital City Festival seeks to "unpack some of the challenges facing these sectors" and practical ways to tackle them.
Bev Craig took to the stage to open the event, describing it as "timely" after recently returning from the US after Greater Manchester secured a trade deal with North Carolina, alongside the city region's new devolution deal.
She reflected on the importance of how both will empower the region with more power and control as "innovation doesn't come from the centre".
"The role of our digital economy and ecosystem cannot be underestimated," she explained, as the "number of start-ups, scale-ups and homegrown talent has helped to build a thriving ecosystem" whether that be across the likes of AI, cyber, gaming, ecommerce or advanced manufacturing.
She referenced how addressing digital exclusion is key and how the entire sector should collaborate together by tapping into talent and inspiring young people, offering skills and social purpose, which is "fundamental for economic growth".
"To bring innovation into that social space is often where Greater Manchester does things best. Bearing in mind we are the fastest-growing economy, we want to teach the rest of UK to rebalance economic growth outside of London and the South East. Not to take away from them but to be viable competitors and fundamentally think about how do we get our people into those opportunities.
"We are at a moment in time, when all of our collective strengths need to come together to face some of the biggest challenges."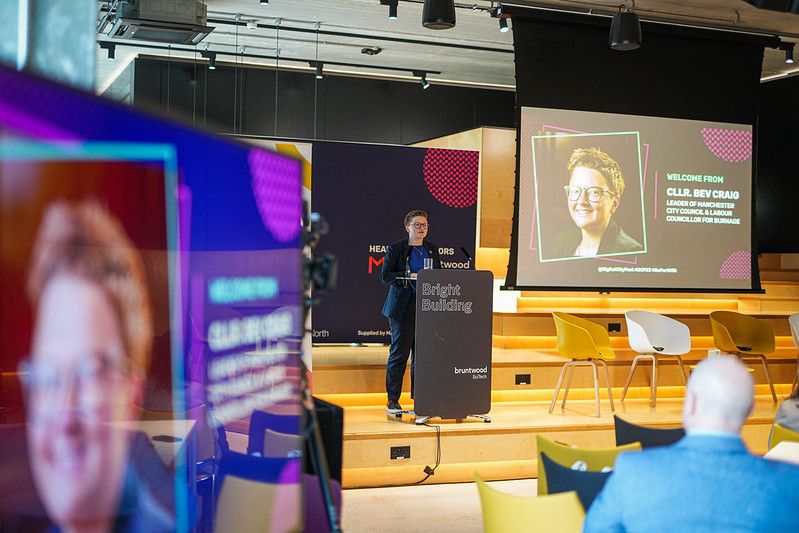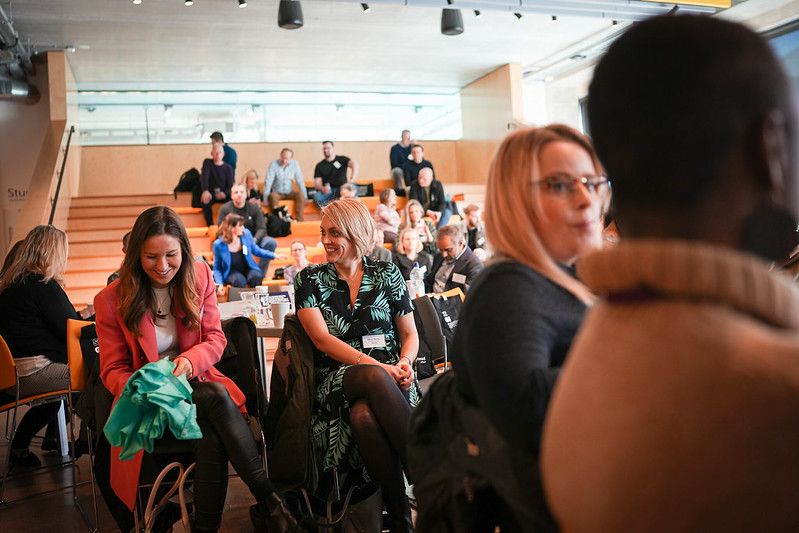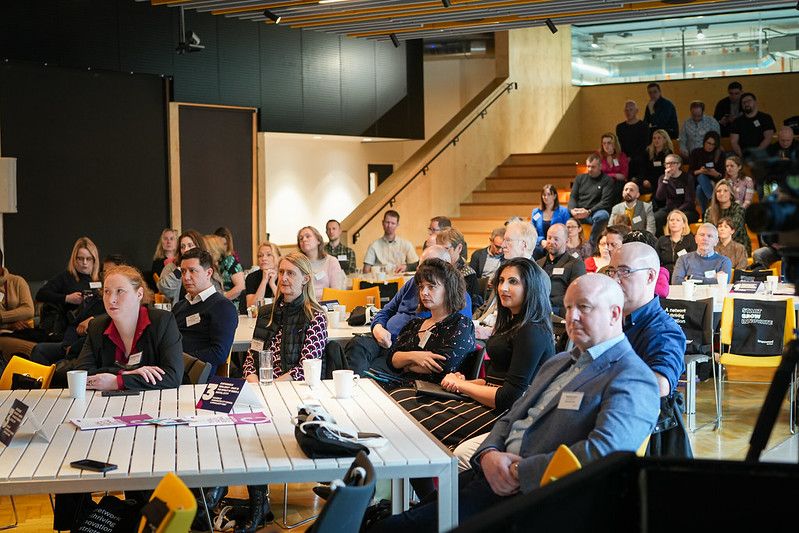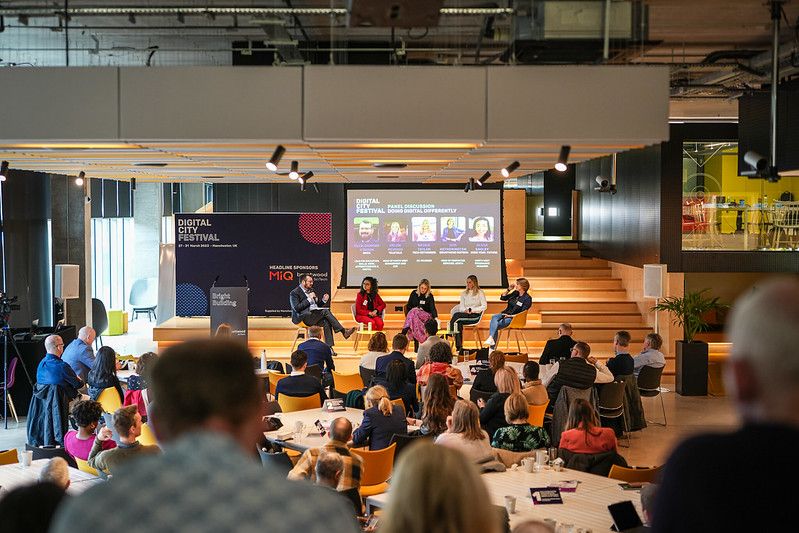 An inspiring panel discussion on doing digital differently followed, chaired by Councillor Eamonn O'Brien, GMCA Lead for Education, Skills, Work, Apprenticeships & Digital.
Key industry leaders featured on the panel, including Helen McHugh, Head of North West Engagement and CSR at TalkTalk; Beckie Taylor, Co-Founder of Tech Returners; Deb Hetherington, Head of Innovation Services, North at Bruntwood SciTech and Alicia Easley North West Programme Manager at Code Your Future.
Delving into the North's ambitions to be recognised as a world leading digital city region, Eamonn O'Brien said: "Manchester is a place that has always been cutting-edge in innovation" adding that devolution is a "great starting point to go further" with an amazing digital ecosystem.
In Greater Manchester core elements of the devolution deal involve a "real focus on how we get skills in the city region" and "sets us apart to be one of the fastest growing digital city regions".
"Let's make learning, networking, opportunities accessible to all. Let's reframe the narrative of women in tech," added Beckie Taylor from Tech Returners, which works to empower individuals to return to careers in tech and was recently acquired by Northcoders.
"Our whole goal is getting people into jobs in tech, from asylum or refugee backgrounds and getting them involved in learning a new skill," said Alicia Easley from Code Your Future. "Open up the doors for as many people as possible" and retain talent could be through access to childcare, the internet, great culture or reimbursing for travel.
Deb Hetherington from Bruntwood SciTech said there needs to be the right innovation ecosystems in place and asked what makes a city smart? Bruntwood SciTech supports start-ups and scale-ups and connectivity is vital but "cities are smart because of the people within them". She added that there is a great network of skills providers and one of the biggest challenges facing businesses are funding and talent or skills. Revisiting skills and looking at how the next generation of talent are trained will be important for the future.
Having infrastructure in place with the roll-out of full fibre, is "going to be very important and is the backbone of smart cities," said Helen McHugh from TalkTalk, adding that we "need to help get people online".
Breaking down barriers across the region will help to build the talent pipeline by revisiting skills and encouraging diversity of talent by ensuring the tech and digital worlds are accessible were all important themes discussed by the panellists. Connectivity is key to ensuring Greater Manchester's digital infrastructure matches future ambitions of the region but ultimately people are at the heart of this.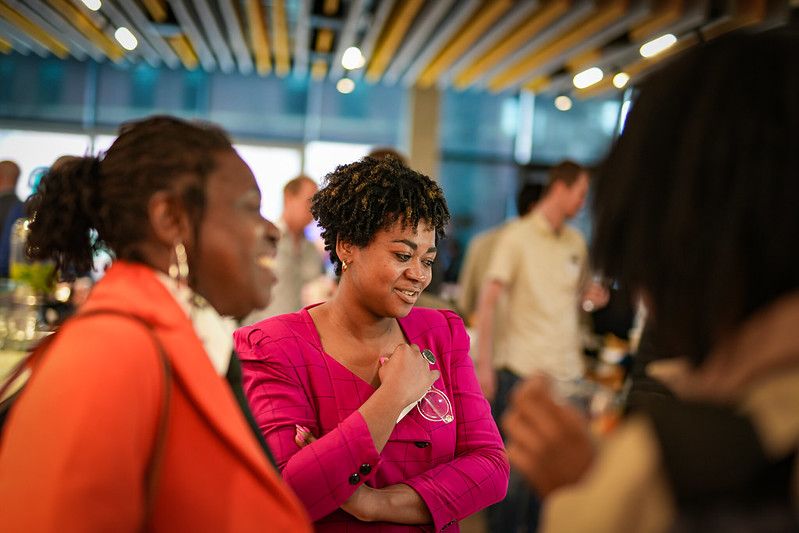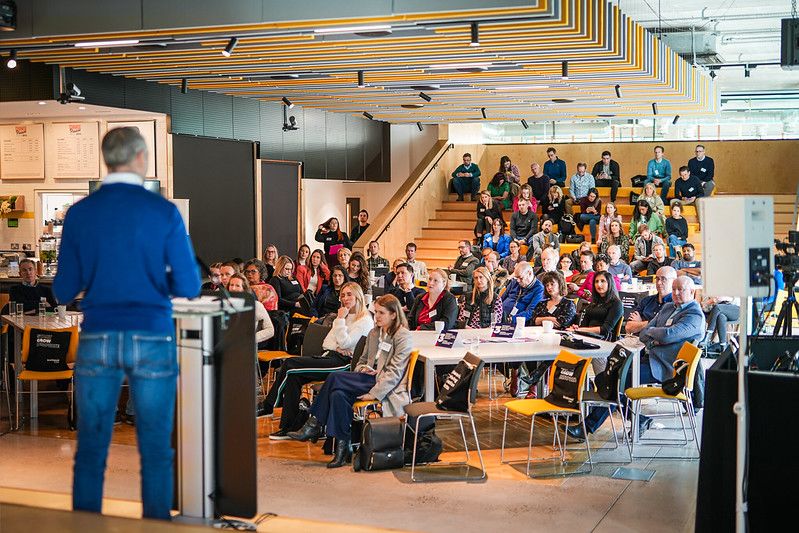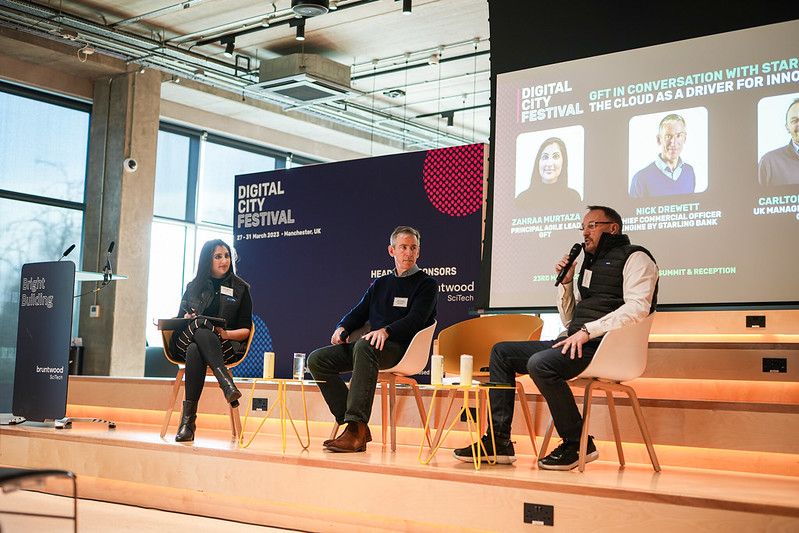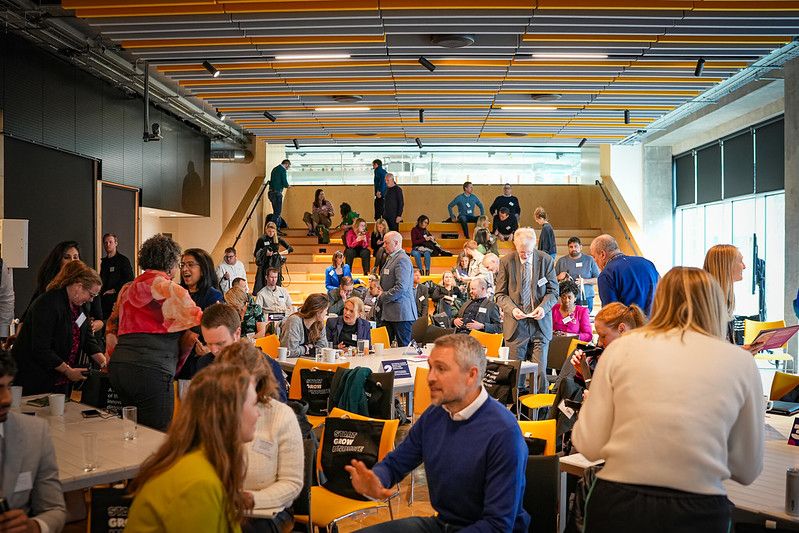 A thought-provoking talk delivered by Anthony Levy, CEO and Founder of Circularity First, then explored how can digital be the hero in our climate crisis, if it leaves carnage in its wake?
He shared fascinating findings about the environmental and economic benefits of keeping technology in use for longer. Explaining the impact on climate ambitions with being a digital city, he pointed to it can take around 200,000 litres of water just to create a laptop.
With advice on reducing impact to be more sustainable, he explored practical solutions everyone needs to do to be more sustainable such as encouraging the sector to design and execute longer tech lifecycles, use authorised remanufactured technology and ensure you generate value by passing tech onto the next user.
Following a short networking break, there was an insightful panel discussion between Nick Drewett, Chief Commercial Officer at Engine by Starling Bank and Carlton Hopper, UK Managing Director at GFT on the power of cloud for business transformation. With a cloud native architecture with just one system, Nick Drewett said it has helped Starling Bank to take the system internationally, offer greater flexibility and "run at a fraction of the carbon footprint of the big banks as the whole bank runs on one system".
The duo also discussed Manchester as a fintech hub, its community and ecosystem, as well as attracting and retaining talent. Both Nick Drewett from Starling Bank and Carlton Hopper from GFT hailed Manchester's accessible talent pipeline. Hopper added the region has an "entrepreneurial spirit" and that a combination of a "huge graduate population", access to talent and support from MIDAS attracted GFT to the city.
Attendees then joined a number of roundtable discussions which included:
Facilitating digital transformation - Change is inevitable (growth is optional) - Chaired by Nina Mack, MD of Worship Agency, part of CTI Group and Steve Gale, CCO of CTI Group
How digital careers can challenge inequalities - Chaired by Annette Joseph MBE, Founder of Diverse & Equal & Beth Senior - Senior Lecturer at School of Digital Arts, Manchester Metropolitan University
Sustainable resiliency - what is the impact of being a digital city? - Chaired by Megan Lawless, Digital Strategy Officer at Manchester City Council & Louise Whitaker, Group Lead Marketing and Sustainability, Circularity First
Access to investment & funding in the North - Chaired by Jessica Jackson, Investment Manager at Praetura Ventures
A tour of Base: A sneak preview inside Manchester's newest Industry 4.0 and future skills hub - Base at Manchester Science Park
Following roundtable discussions, attendees headed over to Bruntwood SciTech's stunning Base venue for an evening with canapes, drinks and networking.