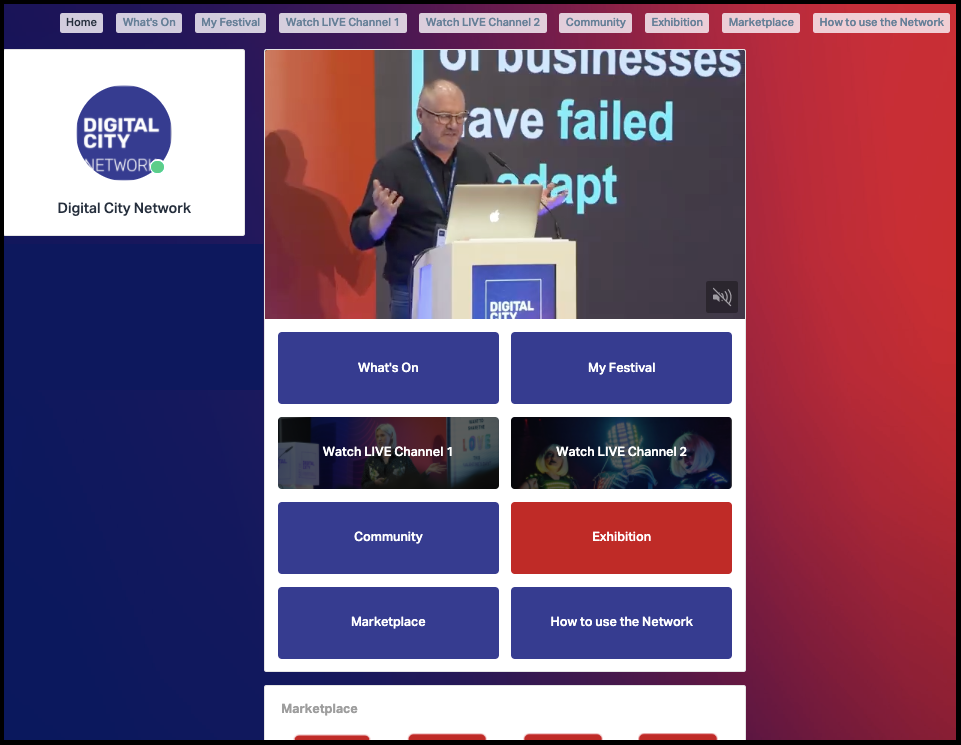 Access the latest thought-leadership
Registering for Digital City Festival unlocks your access to industry-leading keynotes and content across Tech, Marketing, eCommerce, Media and Culture tracks on the Digital City Network from April 2021 onwards. Tune in during the festival to take part in live Q&As, discussions and more.
Discover the solutions you need to grow your business
The Digital City Network features an online exhibition and solutions showcase — here, you'll find the partners you need to push your business forward as we emerge from the Covid-19 pandemic.
Make meaningful connections
In the absence of the in-person meetings and collaboration that organisations rely on — the Digital City Network brings the global digital community together in one online ecosystem. With networking features including matchmaking functionality, it is the place to meet your next industry partner, mentor or hire.
Explore diverse online experiences
Social and cultural events will be broadcast to the network, plus an array of partner events focusing on tech for good, support for start-ups, mental health and wellbeing, diversity and inclusion and more.
Be part of a global community all year-round, wherever you are
Beyond April 2021, the network will remain open 24/7, 365 days per year — helping organisations connect, transform and grow together long after the festival closes.
All Digital City Network content is accessible via your browser or the free mobile app.
Digital City Festival 2021 Headline Partners