Greater Manchester FinTech Report Launch 2023
31 Mar 2023
No.1 Circle Square Symphony Park, Oxford Road, Manchester, M1 7FS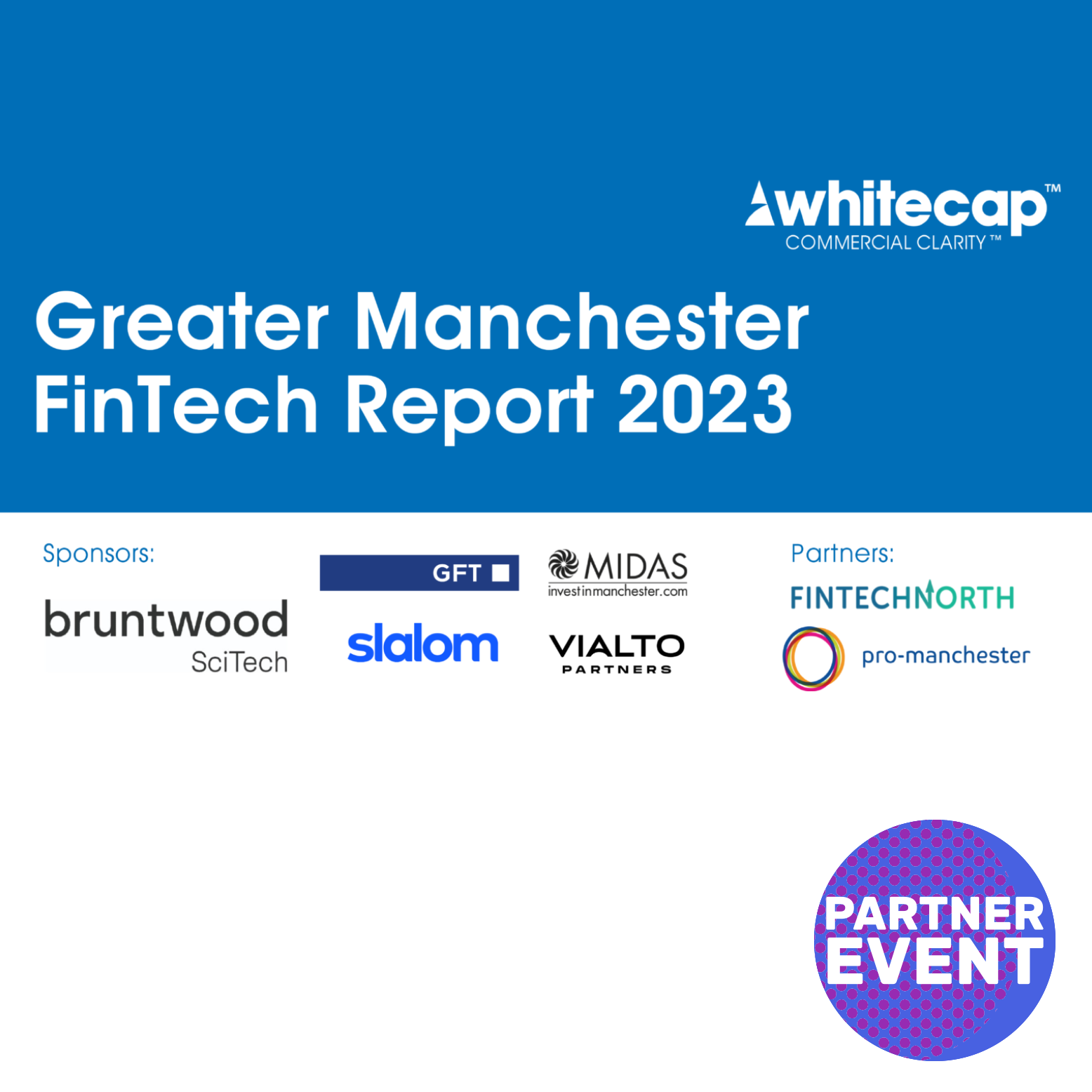 In partnership with Whitecap Consulting, FinTech North are delighted to welcome the Northern FinTech Community to the launch of the Manchester Region FinTech Report Launch 2023.
With an impressive influx of FinTech start-ups and scale-ups now operating across the region, high-profile and established FinTech brands choosing Manchester as their next base and stunning growth of FinTech GVA seen in the last 3 years, the FinTech ecosystem in Manchester continues to flourish and solidify itself as one of the largest FinTech hubs in the UK.
Delegates will hear an overview of the findings from the report, gain insight into developments and trends within the ecosystem over the last 3 years and have the opportunity to indulge in excellent networking opportunities with key stakeholders in Manchester's FinTech ecosystem.
Agenda
10:00am-10:30am: Networking
10:30am-10:45am: Opening Addresses
10:45am-11:45am: Manchester FinTech Report 2023 Launch and Q&A
11:45am-12:30pm: Panel Discussion
12:30pm-13:30pm: Networking Lunch and event close